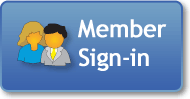 Themes
Seasons
Holidays
Celebrations
Themes

Next New Theme:

January 2015
Alligators


When Saving Time and Money Is Important and Quality Matters!
Animals in Winter Crafts, Birds Preschool Activities and Kindergarten Lessons and Printables
Animals in Winter Preschool Activities and Winter Animals Crafts.
The theme Animals in Winter engages children in a series of activities and games that teach about animal behavior in the wintertime. Hibernation and migration are two concepts that children explore through puppet shows, literacy, songs, movement, and rhyme. Animals include bats, bears, birds, badgers, deer, geese, foxes, frogs, ladybugs, monarch butterflies, snakes, turtles, and more. In addition, children have opportunities to pick up animal habitat vocabulary such as burrow, cave, den, and nest along the way.
Samples of our animals in winter crafts, and bird and winter animals preschool activities and resources available inside our KidsSoup Resource Library:


Bears, Hibernation
Crafts and Activities


Birds
Crafts and Activities

Feed Birds Game
Rhyming Words

Winter Animals
Activities, Printables

Animals in Winter
Felt Rhyme

What Do I Do In Winter?
Emergent Reader

Animals in Winter
Rebus Rhyme

Animals in Winter
Word Wall


What Our Subscribers Say:
"Just had to tell you how much I love KidsSoup. It's the best money I've ever spent for my Library Storyhour program. Fantastic ideas, great graphics, and FUN crafts. Your site is THE BEST !

~~Karen,Library Storyhour
I just want to say I have been too cheap to join your website in the eight years I've been doing daycare. What was I thinking! I love this site! It's so easy and has perfect projects. THANKS A MILLION!

~~Chrissy, Daycare Teacher


Free Animals in Winter Crafts, Winter and Birds Activities, Rhymes, and Printables
Discuss and review information about animal behaviors in the winter learned from read-aloud Animals in Winter books. Let children point out animals that sleep for all or part of the winter and other animals that migrate to warmer places during winter.
* some animals go into a deep sleep called "hibernation" and cannot be woken up; their heart rate and breathing slow way down (examples: gophers, some bats, frogs, snakes, and ladybugs)
* some animals sleep during what is called a "temporary hibernation" or "torpor" but can be woken up if needed and will get up every once and awhile to look for food if it is not too cold (examples: bears, badgers, skunks, turtles)
* Explain that some animals that live in cold northern climates move to warmer southern climates during winter. Point out cold areas in the north and warmer areas in the south using a globe. Explain that many animals that migrate have wings which help them to move quickly from one place to another. They include several bird species and even butterflies.
* some animals grow thick winter coats and hunt and search for food
* some animals stay warm in their nests
Animals in Winter Role-Play
Have children spread out in an open area. Explain that you will present one winter animal behavior at a time for children to act out in their individual spaces. See the following list for example scenarios:
You are a migrating goose.
You are a skunk preparing a cozy den.
You are a deer looking for food.
You are a butterfly flying south.
You are a hibernating gopher.
You are a bear sleeping in a cave.
You are a frog asleep in the mud.
You are a squirrel eating nuts.
Birds
How do birds keep warm in the winter?
On cold, wintry days, most birds fluff up their feathers, creating air pockets, which help keep the birds warm. The more air spaces, the better the insulation. Some birds perch on one leg, drawing the other leg to the breast for warmth. To keep up their high metabolic rate, most backyard birds eat rich, high energy foods such as seeds, insects and suet.

Bird Feeder
In much of North America, winter can be a difficult time for birds. The natural food supply has been consumed or is hidden by snow. Most insects are dead or dormant and water can be hard to find. You can help feeding birds in the Winter with your own homemade bird feeder. By putting up a bird feeder in your yard, you can attract birds and you will be able to enjoy watching them and seeing them feed.

Bird Feeding Tree
Help your children decorate a tree in your yard or decorate a handful wintry branches with peeled apples, pincones rolled in peanut butter and birdseeds, beef suet, fresh cranberry garland, carrot slices, stale bread and orange slices.
Here is another idea for a simple bird feeder. Visit beneaththerowantree.blogspot.com for instructions and tutorial.
Cheerios Bird Feeder
Materials: Big pipe cleaners and Cheerios.
Make a knot or a hook to one end of the pipe cleaner and have children string Cheerios until 1 inch from top on the pipe cleaner. Bend the end of the pipe cleaner so Cheerios stay on. Hang from a tree branch for birds to enjoy.
More great bird feeder ideas:
Pinecone Bird Feeder
What you need:
Pinecones
Shortening
Cornmeal or oatmeal
Birdseed
String
Craft sticks
Paper plates
What you do:
Tie a string to each pinecone. Mix shortening and cornmeal or oatmeal into a spreadable paste. Let each child use a craft stick to spread the shortening mixture onto a pinecone. Then, have him/her roll the pinecone in birdseed on a paper plate. Hang the pinecone feeders from tree limbs and take time to observe the birds as they visit for a meal.
Sunflower seeds are a great overall seed to offer in the winter. Feeders should be located out of the wind.
Feed the Birds
Original Author Unknown
(Tune: Row, Row, Row Your Boat)
Feed, feed, feed the birds
In the wintertime.
When the days are dark and cold,
Food is hard to find.
Feed, feed, feed the birds
Till the spring has come.
Scatter birdseed on the snow.
Feeding birds is fun!
Animals in Winter Books
| | | | | |
| --- | --- | --- | --- | --- |
| | | | | |
| Animals in Winter (Let's-Read-and-Find-Out Science 1) | Don't Wake Up the Bear! | Hibernation (Patterns in Nature series) | In the Snow: Who's Been Here? | The Animals' Winter Sleep |
| | | | | |
| The Big Snow | The Busy Little Squirrel | The Mitten 20th Anniversary Edition | Rabbit's Gift | Time to Sleep (An Owlet Book) |
| | | | | |
| What Do Animals Do in Winter?: How Animals Survive the Cold (Discovery Readers) | When It Starts to Snow | | | |