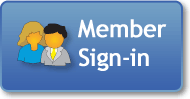 Themes
Seasons
Holidays
Celebrations
Themes


Next New Theme:

January 2015
Alligators



When Saving Time and Money Is Important and Quality Matters!
Fairy Tales Crafts, Fairy Tales Preschool Activities, Crafts, Games, Lessons, and Printables
New October 2011: Fairy Tales Preschool Activities, Fairy Tales and Castle Crafts.  This month's fairy-tale-based theme draws upon the story elements found in fairy tales to provide a rich assortment of literacy and math activities. Children can move like fairies, learn fairy tale vocabulary, practice adding with golden eggs, braid bread like Rapunzel's hair, compare and contrast, sequence, count the spikes on a dragon's spine, make patterned crowns, learn words that rhyme with king, and a whole lot more. This is a theme that will keep children learning happily ever after! Samples of our more than 90 fairy tales crafts, activities, crafts, games, songs, rhymes, coloring pages, and printables.
Free Fairy Tales Crafts, Preschool Activities, Rhymes, and Printables
What Our Subscribers Say:
"I just wanted to let you know how much I enjoy your KidsSoup Resource Library Website. I have found so many wonderful activities to enhance my classroom. Everything on your site is so well organized and creative. It makes my job of planning so much easier and gives me more time to focus on what I love to do—teach!"
~Terri Butler

Free Fairy Tales Crafts, Activities, Games, Printables, and Fairy Tales Books
Children are enchanted by fairy tales with courageous heroes and heroines, suspenseful plots, and magical settings. There are many great fairy tales to choose from.
Fairy Movement Rhyme and Activity (Gross Motor Skills)
Choose one child to be the fairy queen (hand a magic wand to the fairy) and let the other children dance around the fairy queen in a circle. At the end let the fairy queen choose a new fairy queen with the magic wand.)
Fairy Dance
(Original Author Unknown)
Tune of "Twinkle, Twinkle, Little Star"
Let us dance and let us sing,
Dancing in a fairy ring,
We'll be fairies on the green,
Dancing round our fairy queen.
Let us dance and let us sing,
Dancing in a fairy ring,
Faster, faster, round we go,
While our cheeks with roses glow.
Free as birds upon the wing,
Dancing in a fairy ring,
Faster, faster, round we go,
While our cheeks with roses glow.
Fairy Tales Games and Activities
Golden Egg Relay Race
Divide children into teams and give each team a large spoon and one golden egg (either plastic or Styrofoam spray painted gold). One team member at a time runs back and forth between two points while holding the egg in the spoon without dropping it. If the egg drops, the runner has to retrieve it and replace it back on the spoon before returning to running. Each team member passes the spoon with the egg to the next member of his or her team upon returning to the starting point. The first team to have all members run with the egg and return back to the starting point wins. 
Glass Slipper Hide-and-Seek
Hide a clear plastic slipper somewhere outside or in the classroom, and let children hunt for it. The child that finds it gets to hide it the next time. Give the children clues in the form of riddles to help them find the shoe, or else give them hints like 'getting warmer" or "getting colder."
Learn to Braid 
In the spirit of Rapunzel's hair, let children practice braiding using thick yarn. Prepare the yarn beforehand by knotting sets of three strands together at one end. The knotted ends can be secured to a table top with strong tape so that children can pull the yarn taut as they braid the pieces together. 
Snow White and the Seven Dwarfs
Heigh-Ho Song
Dowload the song Heigh-Ho
We dig dig dig dig dig dig dig in our mine the whole day through
To dig dig dig dig dig dig dig is what we really like to do
It ain't no trick to get rich quick If you dig dig dig
with a shovel or a pick In a mine! In a mine! In a mine! In a mine!
Where a million diamonds shine!
We dig dig dig dig dig dig dig from early morn till night
We dig dig dig dig dig dig dig up everything in sight
We dig up diamonds by the score
A thousand rubies, sometimes more
But we don't know what we dig 'em for
We dig dig dig a-dig dig
Heigh-ho, Heigh-ho
Heigh-ho, Heigh-ho Heigh-ho

Chorus
Heigh-ho, Heigh-ho It's home from work we go (Whistle)
Heigh-ho, Heigh-ho, Heigh-ho (Chorus)
Heigh-ho, Heigh-ho (Whistle)
Heigh-ho, Heigh-ho Heigh-ho, Heigh-ho Heigh-ho, Heigh-ho Heigh-ho hum
Heigh-ho (until fade)
Fairy Tales Books
| | | | | |
| --- | --- | --- | --- | --- |
| | | | | |
| Cinderella | Frog Prince | The Golden Book of Fairy Tales (Golden Classics) | Hansel and Gretel | Jack and the Beanstalk (Classic Fairy Tale Collection) |
| | | | | |
| The Paper Bag Princess (Classic Munsch) | The Princess and the Pea (Classic Fairy Tale Collection) | Puss in Boots | The Random House Book of Fairy Tales | Rapunzel |
| | | | | |
| Rumpelstiltskin | Usborne Illustrated Grimm's Fairy Tales | Yeh-Shen: A Cinderella Story from China | | |