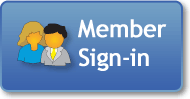 Themes
Seasons
Holidays
Celebrations
Themes

Next New Theme:

January 2015
Alligators


When Saving Time and Money Is Important and Quality Matters!
Dinosaur Crafts, Dinosaur Preschool Activities,Dinosaur Daycare Games, Rhymes, Songs, and Printables
Dinosaur Crafts and Dinosaur Preschool Activities and Games. Practically all children and probably most adults find the subject of dinosaurs fascinating and intriguing. Learning about dinosaurs stretches our imaginations and allows us to experience a world very different from our own today. It seems the more we learn about these awesome creatures, the more we want to learn. To learn more about these prehistoric creatures who lived on Earth for 165 million years, travel back in time with our gargantuan number of dinosaur inspired crafts, activities, games, rhymes, song, stories, coloring pages, and other printables. Samples of our over 100 dinosaur crafts, dinosaur preschool activities, games, and printables available in our KidsSoup Resource Library:


Dinosaur Crafts,
Activities, Lessons

Dinosaur Roar!
Literacy Activities


Fossils and Bones
Crafts and Activities

Dinosaur
Folder Games
All kinds of Dinosaurs
Games

D for Dinosaur
Activities


Dinosaur Puppets
Crafts, Rhymes, Songs

Dinorsaur
Printables

Dinosaur Felt Story
and Pictures

Some Dinosaur Were
Story Booklet


What Our Subscribers Say:
"I just wanted to let you know how much I enjoy your KidsSoup Resource Library Website. I have found so many wonderful activities to enhance my classroom. Everything on your site is so well organized and creative. It makes my job of planning so much easier and gives me more time to focus on what I love to do—teach!"
~Terri Butler


Free Dinosaur Crafts, Dinosaur Activities, Rhymes, Printables, and Dinosaur Book Suggestions
Dinosaur Bones
Spray paint a number of small dog bones white. Place them in a shallow rectangular baking dish and cover with sand or clean dirt. Tell your child to pretend that he/she is a paleontologist and that he/she will be digging for dinosaur fossils. Because dinosaurs are now extinct, he/she must examine and study these fossils to understand the history of this fascinating group of animals. Explain that the bones and the ground around the dinosaurs let us know when the dinosaurs died and what the climate was like when they lived. Just digging up the fossils could take years! Provide children with digging tools such as small toy shovels, paintbrushes, sticks, etc.
Dinosaur Concentration
Make two identical sets of dinosaur pictures. (You can find great dinosaur templates on our site or in coloring books.) Place the pictures face down on a table or on the floor and mix them up. Have your child turn over a picture. Then have him/her turn over another picture to try to find its match. If the two pictures don't match, have your child turn the pictures over and try again. Play until all the pictures are matched.
Dino, Dino, Who Has Your Bone?
Have your child close his/her eyes. Hide the dino bone. (A dog's chew toy bone makes a good dino bone.) Say, "Dino, Dino, who has your bone, somebody stole it from your home. Guess who!" Have your child try to find the bone.
Dinosaur Salad
Explain that many dinosaurs were plant eaters. Discuss with your child that fruits and vegetables are parts of plants. Provide a variety of fruits and vegetables. Peel and slice the fruits/vegetables and place in a bowl. Mix together. Serve on a paper plate. Ask your child to eat his/her fruit or vegetable salad just as dinosaurs might have—without hands. Some suggested fruits and vegetables: bananas, apples, grapes, oranges, cantaloupe, watermelon, strawberries, lettuce, carrots, broccoli, and cauliflower.
Dinosaur Dancing
Discuss different ways the dinosaurs moved. Walk slowly like a triceratops, run fast like a compsognathus, etc. Play some instrumental music and let your child move or dance around like a dinosaur.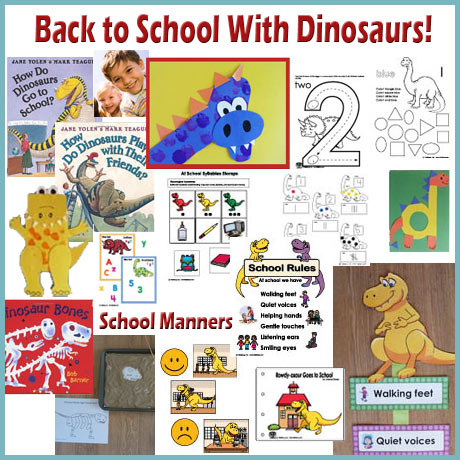 Dinosaur Rhyme
The Dinosaurs

The dinosaurs lived long ago, when life on earth began.
Some were tall (Stretch high).
Some were small (Make yourself small).
Some liked water (Pretend to be swimming).
Some liked land (Pretend to walk).
Pteranadons had leathery wings (Pretend to fly).
Brontausaurs, long necks (Pretend to make a long neck).
But the meanest dinosaur of all (Makea mean face).
Was Tyranosaurus Rex (Stomp).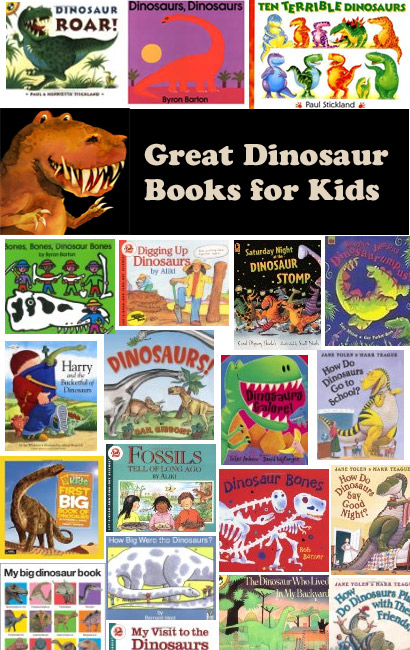 Dinosaur Books
| | | | | |
| --- | --- | --- | --- | --- |
| | | | | |
| Dinosaur Roar (Picture Puffins) | Ten Terrible Dinosaurs (Picture Puffins) | Dinosaurs, Dinosaurs | Bones, Bones, Dinosaur Bones | Digging Up Dinosaurs (Turtleback School & Library Binding Edition) (Let's Read-And-Find-Out Science) |
| | | | | |
| Dinosaur Bones | Saturday Night At The Dinosaur Stomp (Turtleback School & Library Binding Edition) | Dinosaurumpus! | Harry and the Bucketful of Dinosaurs (Harry and the Dinosaurs) | National Geographic Little Kids First Big Book of Dinosaurs (National Geographic Little Kids First Big Books) |
| | | | | |
| Dinosaurs! | My Big Dinosaur Book | My Visit to the Dinosaurs (Let's-Read-and-Find-Out Science 2) | Fossils Tell of Long Ago (Let's-Read-and-Find-Out Science 2) | How Big Were the Dinosaurs? |
| | | | | |
| Dinosaurs Galore! | The Dinosaur Who Lived in My Backyard (Picture Puffins) | How Do Dinosaurs Say Goodnight? | How Do Dinosaurs Go To School? | How Do Dinosaurs Play with Their Friends? |
I'm a Mean Old Dinosaur
(Tune:  I'm A Little Teapot)
I'm a mean old dinosaur (Make a mean frown)
Big and tall.  (Stretch arms high and wide)
Here is my tail,  (Point to imaginary tail)
And here is my claw. (Curl fingers on one hand)
When I get all hungry,  (Rub tummy)
I just growl. (Growl the word "growl" with hands round mouth)
Look out kids . . . (Reach out arms)
I'm on the prowl. (Lunge left and right)
Dinosaurs
Some dinosaurs were very tall (Stretch arms up high)
Some dinosaurs were very small (Crouch down)
Some dinosaurs flew through the air (Arms out like wings)
Now they're all gone. (Shake head no)
We don't know where. (Shrug shoulders)
Dinosaur Crafts
Fossils
Have children make imprints in playdough using pennies or leaves. Explain how this is very similar to how dinosaur fossils were made. Bones made imprints in the mud. This mud hardened and became a rock or stone. When this rock or stone is broken the imprint is still in place. Explain that we can learn about dinosaurs through fossils.
Dinosaur Egg
In a shallow bowl mix some flour and water until you get a runny paste. Tear some newspaper into small strips. Place an inflated balloon on top of a cup or a small container so that it doesn't tip over. Dip and soak newspaper strips in the paste and remove excess paste. Place strips on the balloon. Overlap strips until the whole balloon is completely covered. Apply three of four layers and let dry. When strips are completely dry, let your child paint the egg.

Other Great Dinosaur Activities and Resources:
DinoDon.com

The Dinosauria

Discovery Channel Dinosaur Page