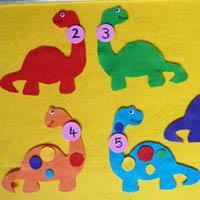 What you need:
Dinosaur pattern
Felt
White craft paper
Glas pebbles
Black marker
Wiggly eyes
Glue
Scissors
---
Learning Goals / Standards
Math: Shapes, sorting, number sense
Fine motor skills
---
Preparation:
Print the Dino pattern and trace on to felt and cut out. Add wiggly eyes. Cut the felt in to little shapes (circles, squares, triangles). Write the numbers 1-10 on paper circles.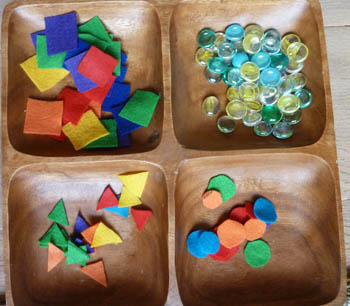 Numbers and Quantities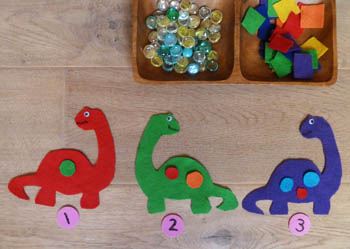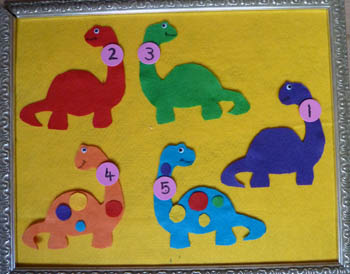 Dinosaurs - Shapes