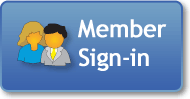 Themes
Seasons
Holidays
Celebrations
Themes

Next New Theme

January 2015
Alligators


When Saving Time and Money Is Important and Quality Matters!
Snowman Crafts, Snowman Preschool Activities and Snowman Kindergarten Art Projects, Printables
Snowman Preschool Activities and Snowman Preschool Crafts. The snowman is often considered a symbol of winter. By definition, a snowman is "snow shaped to resemble a human figure," but not every culture creates snowmen in the same way. People in western cultures usually build three-tiered snowman, but did you know that in most Asian cultures, most snowmen are usually constructed of two tiers? Whether you live in a place where the sun shines all winter or where it's snowy and cold, your children will have a ball with our snowman-inspired activities, crafts, worksheets, lessons, and rhymes and songs. Samples of our more than 70 winter and snowman crafts, activities, games, and printables available in our KidsSoup Resource Library:


Snowman
Crafts and activities

Snowman
Tracing and Coloring

Winter
Word Wall

Snowman
Artworks

Snowman
Number Booklet

Snowman
Worksheets

Snowman
Games

Snowman
Rhymes and Songs

Snowman
ABC Activities

Snowmen
Sequencing


What Our Subscribers Say:
"I just wanted to let you know that this is one of the best sites that I have found! I am a teacher in a multi-needs classroom and use the activities on the KidsSoup resource library site for many of my units. There is something for everyone, of every skill level, and the activites are easily adaptable for each skill level as well. I love the colourful printables and always laminate them for future use. I have recommended this site to many of my other teacher friends, and have received many compliments on the art activities that we have done from the KidsSoup site. Standing ovation kidssoup.com! I am excited for upcoming topics!"
~Michelle G.


Free Snowman Crafts, Activities, and Printables
Snowman Crafts
Snowman Stick Puppets
Print or draw snowman shape on white printing paper. Spray glue onto cardboard or recycled cereal box and cut out. Have children decorate their snowman with pieces of felt, small buttons, craft paper, sparkles, etc. Tape a craft stick to the back of the snowman to finish the puppet.
Paper Plate Snowman:
Provide each child with three white paper plates. Let children cut out a hat, a scarf, a nose, and buttons from colored construction paper or felt. Glue the hat to one paperplate and have children add facial features.Use a stapler to connect the 3 plates together vertically. With glue add the scarf and buttons. Go outside and search for two sticks for its arms.Let dry and attach with staples.
Snowman Activities
Playdough Snowmen: Use white playdough to make snowmen. Add facial features and other details with colored playdough. Stick pretzels can be used for arms. If desired, you can purchase tiny straw brooms from a craft store to be used as well. Scarves can be made from fabric scraps or felt.
Snowman Printables
| | | | | |
| --- | --- | --- | --- | --- |
| | more coming soon! | | | |
| | | | | |
Snowman Rhymes and Songs
Frosty the Snowman
Frosty the Snowman was a jolly happy soul.
With a corn cob pipe and a button nose and
Two eyes made out of coal.
Frosty the Snowman is a fairy tale, they say,
He was made of snow, but the children know how he
came to life one day.
There must have been some magic in that old silk
hat they found.
For when they placed it on his head,
he began to dance around.
Oh, Frosty the Snowman was alive as he could be,
And the children say he could laugh and play
just the same as you and me.
Thumpety, thump, thump, thumpety, thump, thump.
Look at Frosty go.
Thumpety, thump, thump, thumpety, thump, thump.
Over the hills of snow.
(Author Unknown)
S Is for snowman
S is for snowman
Round and fat.
Sitting outside,
Wearing a hat.
I brought him inside,
And sat him on the mat.
And before very long,
The snowman was flat.
(Author Unknown)
A White Little Snowman
A white little snowman
Had a carrot nose
Along came a bunny,
And what do you suppose?
That hungry little bunny
Looking for his lunch,
Ate the snowman's carrot nose,
Nibble, nibble, CRUNCH!
(Author Unknown)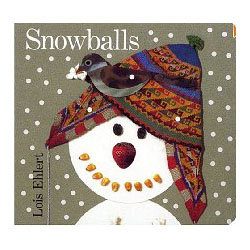 Snowman Song
(Tune: I'm a Little Teapot)
I'm a little snowman,
round and fat.
Here are my mittens,
Here is my hat.
When the sun comes out
I melt away.
See you next year
On a snowy day.
(Author Unknown)
Snowballs Snowman Book suggestion
Five Little Snowmen
Five little snowmen standing in a row,
Each had a hat and a big red bow.
Out came the sun and it shone all day,
One little snowman melted away.
Four little snowmen standing in a row . . .
Three little snowmen standing in a row . . .
Two little snowmen standing in a row . . .
One little snowman standing a row . . .
(Author Unknown)
I'm a Friendly Snowman
(Tune: I'm a Little Teapot)
I'm a friendly snowman big and fat. (Stretch arms out to the sides.)
Here is my tummy and here is my hat. (Point to the tummy and top of the head.)
I'm a happy fellow, here's my nose. (Smile and point to nose)
I'm all snow from my head to my toes. (Point to head and to toes.)
I have two bright eyes so I can see. (Point to eyes.)
All the snow falling down on me. (Wiggle fingers downward.)
When the weather's cold I'm strong and tall. (Stand up tall.)
But when it's warm I get very small. (Crouch down low.)
(Author Unknown)