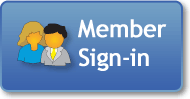 Themes
Seasons
Holidays
Celebrations
Themes

Next New Theme

January 2015
Alligators


When Saving Time and Money Is Important and Quality Matters!
Valentine's Day Crafts, Valentine's Day Preschool Activities, Valentine's Day Kindergarten Art Projects and Printables
Valentine's Day Crafts and Valentine's Day Preschool Activities.
Every February on Valentine's Day, cards, candy, flowers, and gifts are exchanged between loved ones. Did you know that almost 1 billion Valentine's Day cards are exchanged anually? People even give their pets cards! The word Valentine comes from Saint Valentine of Rome and Saint Valentine of Terni who were martyred on February 14th. They are both known for their compassionate and loving acts. This holiday has developed to represent love. So, enjoy this holiday of love by sharing our fun Valentine's Day activities, crafts, games, and gift ideas with your children. Samples of our more than 50 Valentine's Day crafts, Valentine's Day preschool activities, Kindergarten art projects, games, and printables available in our KidsSoup Resource Library:


Heart
Crafts

Hearts
Math Games

Valentine's Day
Printables

Valentine's Day
Folder Games

Valentine's Day
Heart Craft

Valentine's Day
Worksheets


You Make My
Heart Smile Craft


Heart Tracing
and Coloring


What Our Subscribers Say:
I recently subscribed to your site and I cannot tell you how useful I am finding it to be! It is the BEST site I have been to for resources concentrated in ONE PLACE. I no longer spend hours searching for just the right songs, chants, crafts, and other resources.. I now have more time PREPARING fun activities for my students! THANK YOU for being such a WONDERFUL resource!
~Marilyn Borden


Free Valentine's Day Crafts, Preschool Activities, and Printables
Enjoy this holiday of love by sharing these fun Valentine's Day activities, crafts, games, and gift ideas with your kids and each other.


Make some thumbprint heart cookies. This is a great recipe for little ones to help with! Use a roll of readymade sugar cookies dough. Place cookies on an ungreased cookie sheet. Dip thumb or index finger in egg mixture to generously coat with color. Press finger onto each cookie at an angle twice to make heart shape. Sprinkle with red sprinkles and bake. Make a small baggy with some cellophane and tie with a special ribbon and card. Share these tasty treats with your neighbors and friends.
NEW Valentine's Day and Heart Crafts, Activities, and more for 2014: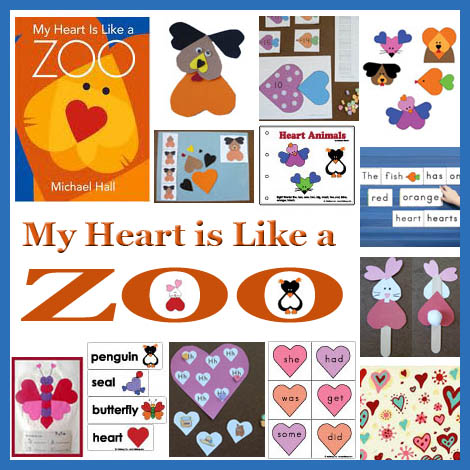 KidsSoup's Interactive Online Story Books: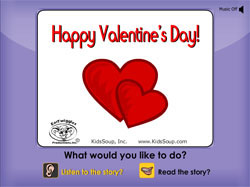 Happy Valentine's Day!
Two friends, Vito and Vicky, are writing eachother Valentine's Cards.
Listen to or read this cute online interactive story book that features
the letter V.
Sign up for our Newsletter to get access to our new interactive story books!
Make this easy Valentine;s Day bookmark craft with your children to give to someone special. Use a wooden craft stick and paint red. Trace and cut one large and two small hearts out of red and pink craft paper. Glue small hearts to the top of the large heart as ears. With marker draw eyes and whiskers onto the face. Glue onto craft stick and add a conversation heart just below the face.
Make a Family Photo Book.
Cut a cover page out of red craft paper and write the title "I Love My Family" on the top of the page. Cut a heart out of pink craft paper and decorate with glitter pens. Each family member creates a page for the family book. Have each family member add a photo(s) to their page and decorate. Laminate for extra strength. Punch holes in the pages and tie them together with ribbon or string. Cut out a small heart and attach to the end of the string. This makes a great coffee table book.
Free Valentine's Day Activities
Play and Learn with Valentine's Conversation Hearts
Use a muffin tin and add colored circles to the bottom of each tin. Have children sort the conversation hearts and fill into the correct colored tins. Let your child be the candy store keeper and you are the customer shopping for candy. Example: I would like to buy 3 pink candies and 2 green candies. Have children count them out and hand them to you. Add them up to see how many candies all together you bought.
Have a Family Game Night
Enjoy some quality family time and share some laughter over a game of Candyland.
Gifts from the Heart
Make homemade valentines to share with your classmates. Buy some lollipops and make your own lollipop cards. Be sure to remember special people to have your child make Valentines for, like elderly neighbors.