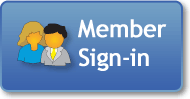 Themes
Seasons
Holidays
Celebrations
Themes

Next New Theme:

January 2015
Alligators


When Saving Time and Money Is Important and Quality Matters!
Farm Crafts, Farm Preschool Activities, Farm Daycare Games Rhymes, Songs, and Printables
Farm craft and Farm preschool curriculum activities. Have fun learn about farm animals and about the life on a farm. Farming is a very important part of you and your child's life. Fruits and vegetables come from farms. The milk you drink and eggs you eat come from farms. Grains for cereals and bread come from farms. And the meat and beans that help make up your dinner and your bones strong come from farms. Below are some samples of our farm activities, crafts, games, and printables available on our KidsSoup Resource Library. View also our related themes, Apples and Fruits and Vegetables and bakery. Samples of our over 100 farm crafts, activities, games, and printables available in our KidsSoup Resource Library:
Free Farm Crafts, Preschool Activities, Rhymes, Songs, and Printables

A Day at the Farm
Story Booklets

At the Farm
Printables

The Little Red Hen
Story and Activities


At the Farm
Crafts and Activities

Farm
Folder Games

Farm
Word Wall


What Our Subscribers Say:
"I just wanted to let you know how much I enjoy your KidsSoup Resource Library Website. I have found so many wonderful activities to enhance my classroom. Everything on your site is so well organized and creative. It makes my job of planning so much easier and gives me more time to focus on what I love to do—teach!"
~Terri Butler


Free Farm Preschool Activities, Rhymes, and Printables
What Am I?
Take turns playing a guessing game with your child. Tell your child that you are thinking of a farm animal and that he or she needs to ask questions to figure out what animal you are thinking of. For example, "Are you big?" or "Do you give milk?" After your child guesses the animal, have him or her think of a farm animal and you try to guess the animal.
What's in the Box?
Put small farm-related objects, such as toy animals, a plastic egg, a feather, and plastic fruits and vegetables, in a box. Blindfold your child and ask him or her to choose an item from the box and guess what it is.
Farm Printables
Farm Animals Song: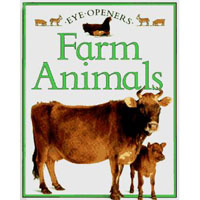 Farm Sounds
(Tune: The Wheels on the Bus)
Teach your child the sounds that various farm animals make by singing the following song with him or her:

The cows in the barn go moo, moo, moo,
Moo, moo, moo,
Moo, moo, moo,
The cows in the barn go moo, moo, moo,
All around the farm.
Farm Animals (Eye Openers)
The pigs in the pen go oink, oink, oink,
The hens in the coop go cluck, cluck, cluck,
The lambs on the hill go baa, baa, baa,
The ducks on the pond go quack, quack, quack,
The horses in the corral go neigh, neigh, neigh,
Making Butter
Make some homemade butter with your child. Fill a large jar about 1/4 full with whipping cream and take turns with your child shaking it until the cream turns to butter. Spread the butter on whole wheat crackers or bread for a delicious snack.
Move Like You Are A . . .
Ask your child to move as if he or she is a galloping horse, pig wallowing in mud, chicken pecking at dirt, etc. Encourage your child to make the noise of the animal that he or she is imitating at the same time.
Thumbprint Chicks
Pour yellow paint into a shallow container. Have your child gently dip his or her finger in the paint. Then, have your child press his or her finger on a sheet of a paper, making one or more fingerprints. Add facial and feet details. These make great note cards.
Animal Sorting
Provide pictures of both farm animals and zoo animals and have your child sort them according to whether they are found on a farm or in a zoo.