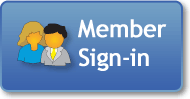 Themes
Seasons
Holidays
Celebrations
Themes

Next New Theme

January 2015
Alligators


When Saving Time and Money Is Important and Quality Matters!
Apple Preschool Curriculum Activities, Apple Crafts, and Lessons, and Printables
Apple Preschool Activities. Apples are good for you! They are tasty, nutritious, and keep you healthy. Use our fun apple activities, lessons, and printables to reinforce healthy eating. Learn about Johnny Appleseed and his love of apples. The apple is one of the most popular fruits. Did you know that there are hundreds of varieties? Do you know the seasons of an apple tree? Apples can be used to make several different foods. Discover how different apples can taste if they are baked, simmered, or eaten raw. Make apple crafts and learn with our hands-on apple-related activities and printables. Samples of our apple crafts, apple preschool activities, games, and printables available in our KidsSoup Resource Library:

Apple ABC
Folder Game


My Apple Book
Craft Project

Apples Math Activities
and Worksheets

Apples Word Wall

Apple Science
Activities and Worksheets

Apple Sequencing
Game

Johnny Appleseed
Coloring Page

Johnny Appleseed Crafts

Apple Cutting Worksheet

Apple and Worm
Sight Words Game


What Our Subscribers Say:
"I just wanted to let you know how much I enjoy your KidsSoup Resource Library Website. I have found so many wonderful activities to enhance my classroom. Everything on your site is so well organized and creative. It makes my job of planning so much easier and gives me more time to focus on what I love to do—teach!"
~Terri Butler


Free Apple Preschool Activities and Apple Craft Ideas
Apple Action Rhyme
Way up high in the apple tree. (Point up.)
Two little apples smiled at me. (Make a shape of a apple with your hand.)
I shook that tree as hard as I could. (Pretend to shake a tree.)
Down fell the apples— (Raise hands and let them fall.)
MMMMMM, were they good! (Circle tummy.)
Science
Let children discover the difference between raw, cooked, and baked apples. Cut a couple of apples into slices and bake or simmer apple slices. Children will be able to experience the changes in color, texture, and taste.

FREE Apple Printables
My Apple Book

Seasons of an Apple Science Book
Apple Lacing
Print and glue apple on cereal box carton and cut out. Punch holes all around the apple. Put tape on one end of a length of yarn. With a knot tie the yarn on the apple. Have children lace around the apple.
Dried Apple Rings
Peel, core, and cut apples into chip-sized circles. Dip the circles in fresh lemon juice. Use a wire cutter to cut a white-coated clothes hanger. Decorate the hanger with some apples made out of craft paper and add the apple rings. (Don't let the apple slices touch each other.) Hang the apples in a dry, airy spot and let them dry for one to two weeks. Tip: Turn the apples every day.
Make Your Own Applesauce
Applesauce is easy to make. Five pounds of apples make about 2 quarts of applesauce. Peel, core, and slice apples into quarters. Put in a pot and partially cover with water. Boil apples until they are soft. Let children use a potato masher to mash the apples to make applesauce. Add sugar and cinnamon to taste.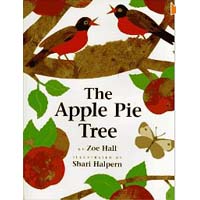 Rhyme:
Eat an apple,
Save the core.
Plant the seeds,
And grow some more.
(Author Unknown)
Apple book suggestion:
The Apple Pie Tree
Ten Red Apples
Ten red apples grow on a tree
Five for you and five for me
Help me shake the tree just so
And ten red apples down below
1 - 2 - 3 - 4 - 5 - 6 - 7 - 8 - 9 - 10
Johnny Appleseed Activities
As a young boy, John Chapman (Johnny Appleseed) loved to help take care of apple orchards. He loved eating and picking apples. He spent 50 years planting apple seeds and tending and growing apple trees. He traveled around the country to spread his precious trees. (Learn more about his life.)
Read the book Johnny Appleseed to children.
From Seed to Apple
Talk about what plants need to help them grow. All seeds and plants need sun, water, air, nutrients, and soil in order to grow. After an apple seed is planted, it takes a few weeks before it will sprout. Then, the roots grow down into the soil. The stems grow upwards and toward the light and leaves begin to develop on the stems. Apple trees do not bear fruit until they are 5–8 years old. Then, fragrant white blossoms appear in the spring. The flowers are pollinated by bees and other insects. When the blossoms fall off, small baby apples begin to grow in their place. Only flowers that have been pollinated can grow into apples. By late summer the apples are fully grown and ripe. The apples are handpicked, washed, and stored.