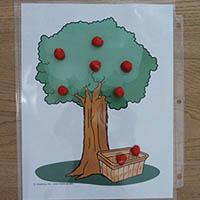 What you need:
Tree printable
Laminating sheet or clear sheet protector sleeve
Red, green, yellow, orange play dough
Small containers
---
Skills:
Fine motor skills, counting and number sense.
---
What you do:
Print the Tree printable and laminate or place inside a clear sheet protector sleeve. Place the play dough inside the containers.
Let children form apples or other fruits that grow on a tree and place them on the tree.
Counting:
Apple picking. Call out a number and let children place the matching number of apples in the basket.
Ask, how many apples are on the tree? How many apples are in the basket? How many green apples are on the tree? etc.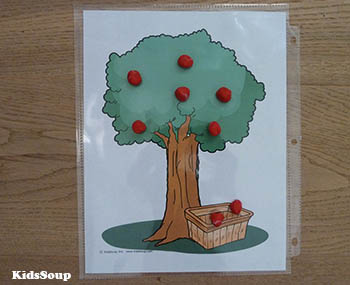 Measurement, comparing:
Let children compare the apples. Which apple is the largest? The smallest?