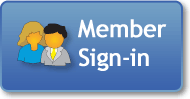 Themes
Seasons
Holidays
Celebrations
Themes

Next New Theme:

January 2015
Alligators


When saving time and money is important, and quality matters!
Pets Preschool Activities and Pet Preschool Crafts, , Games, Lessons, and Printables
Pets Preschool Activities and Crafts. Children enjoy pets for many reasons. They like watching them, touching them, handling them, caring for them, and learning about them. Many different animals can become pets. Children will learn which animals will make good pets and that all pets need love, care, food, and shelter. Pets also introduce children to the life cycle in a relevant and meaningful way. Samples of our more than 90 pet crafts, dogs, cats, birds, rabbits, and other pets activities, crafts, games, printables, and other resources.

Dog crafts


Pets
coloring pages


Cats crafts
and art projects

Pets beginning
sounds activities

Pets make words
activities and games

At the Pet Shop
Story and booklet

Pets math
activities and games

The Pet Show
Literacy activities

Ordinal numbers
folder game

Pet
word wall


What Our Subscribers Say:
"I just wanted to let you know how much I enjoy your KidsSoup Resource Library Website. I have found so many wonderful activities to enhance my classroom. Everything on your site is so well organized and creative. It makes my job of planning so much easier and gives me more time to focus on what I love to do teach!"
~Terri Butler
Read More


Free Pets Crafts, Pet Preschool Activities, and Printables
Pets and Owners
Have half your children pretend to be pet owners and let the other half pretend to be their pets. Have the owners do pretend activities such as feeding, walking, petting, and playing with their "pets." Then let children reverse roles.
View our Twiggle Magazine Pets Edition for more free pet activities, crafts, lessons, and games.
Pocket Pet Craft
Small socks
Small scrap pieces of felt cut into squares, rectangles, and circles
Yarn
Wiggle eyes
Hot glue guns
What you do:
Provide each child with a small sock. Let them choose and assemble the wiggle eyes, felt pieces, and yarn. Together decorate the sock and add a nose, mouth, eyes, hair, etc. Use hot glue to attach the pieces to the sock (Adult only.) After the glue dries let children carry the pocket pets around in their pockets.
Pets Activities and Games
Dog Bone Sequencing:
Cut out many different sized dog bones. Ask children to line up the bones from largest to smallest and vice versa.
Dog Bone Numbers:
Cut out ten dog bone shapes. Number them from one to ten. Ask children to line up the shapes from one to ten and from ten to one.
Dog Bone Colors:
Cut out dog bone shapes in different colors. Ask children to sort the shapes by color.
Dog Bone Sort:
Supply children with plenty of dog bone shapes of many sizes and colors. Ask children to sort the shapes by size or color.
Pets and Dog Games

Obedience School
Based on Simon Says, preface the commands with "the trainer says." Use appropriate dog tricks or behaviors such as: lie down, beg for a treat, roll over, speak (woof), scratch your ear, wag your tail, show your tongue, and pant.
Dog Bone Shape Hop
Trace large dog bone shapes onto colored paper. Laminate and cut them out. Place the bones on the floor and ask children to hop from one shape to another. These may also be used as seat markers for group time.
Free Rhymes and Songs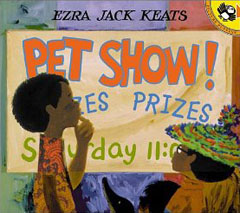 This Little Kitty
Author Unknown
(Start by holding up all 5 fingers.)
This little kitty said, "I smell a mouse." (Take one finger away.)
This little kitty said, "Let's hunt through the house." (Take next finger away.)
This little kitty said, "Let's go creepy creep." (Pretend to creep with next finger, then take it away.)
This little kitty said, "Is the mouse asleep?" (Pretend to be asleep, then take next finger away.)
This little kitty said, "Meow, meow, I saw him go through this hole just now." (Take last finger away.)
Call Your Dog
(Traditional)
Call your dog. (Cup your hands around mouth)
Give him a bone. (Pretend to feed)
Take him for a walk. (Pretend to walk)
Then put him in his home. (Form a roof over your head with your hands)
My Puppy
Author Unknown
My little puppy's name is Rags.
He eats so much that his tummy sags.
His ears flip flop and his tail wig wags.
And when he walks he goes zig zag—
Flip, flop, wig wag, zig zag.
My little puppy likes to play.
He rolls himself in the grass all day.
And when I whistle w-w-w-w-w,
He won't obey.
He always runs the other way.
Flip, flop, wig wag, zig zag,
Flip, flop, wig wag, zig zag,
Flip, flop, wig wag, zig zag.
Smart Dogs
Author Unknown
Five stuffed dogs sitting in a row,
"Tell me please, what do you know?"
The first one said, "I know my name."
The second one said, "I know a game."
The third one said, "I know a song."
The fourth one said, "I know right from wrong."
The fifth one said, "I'll tell you true, what I know is that I love you."

Other great pet resources:
GOLDFISH: An Interactive Story
By Linda Befeld
http://www.tsl.state.tx.us/ld/projects/trc/2007/manual/goldfish.html
Care for Animals by the American Veterinary Medical Association