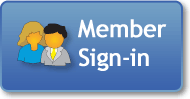 Themes
Seasons
Holidays
Celebrations
Themes

Next New Theme

January 2015
Alligators


When Saving Time and Money Is Important and Quality Matters!
The Kissing Hands Crafts, Kissing Hands Preschool Activities, Kissing Hands Preschool Arts And Crafts
The Kissing Hand Preschool Activities! The Kissing Hand by Audrey Penn tells the story of a young raccoon who is anxious about his first day of school until his mother tells him an empowering secret. This theme is based on the book and provides a wonderful start to a new school year as children adjust to leaving home and beginning new routines. It is recommended that parents and guardians read the book to their children prior to the start of the theme. A suggested parent letter is included.
Samples of our The Kissing Hands inspired activities, lessons, crafts, folder games, and printables available in our KidsSoup Resource Library:
Free Kissing Hands Crafts, and Raccoon Activities and Printables


Raccoon
Crafts, Activities

Raccoon
Printables

Raccoon
Folder Games


Raccon Headband
Craft

Hands and Hearts
ABC Folder Game

Emotions
Bingo Game

My Amazing Hands
Emergent Reader

Raccoon
Mask

Raccoon Felt Story
Songs and Rhymes


School
Word Wall


What Our Subscribers Say:
Just want to say, I love the new pizza activities for this month. I run an Italian preschool in New York and it is very difficult to pull together appropriate material. Although I create a lot of my own material, I don't always have the time to create the most ideal material, and I often turn to KidsSoup and find just what I am looking for.
Mile grazie!

~Carolyn


Free The Helping Hands Preschool Activities, Crafts, and Printables
| | | | | |
| --- | --- | --- | --- | --- |
| | | | | |
| | | | | |
The Kissing Hands, Hearts, and Hands Rhymes and Activities:
Kissing Hand Poem and Song

Kissing Hand Cookies
My Hands
Original Author Unknown
My hands upon my head I'll place
Upon my shoulders, on my face,
At my waist, and by my side,
And then behind me they will hide.
Then I'll raise them way up high,
And let my fingers fly, fly, fly.
Then clap, clap, clap, and one, two, three.
Just see how quiet they can be.
This Special Heart
Original Author Unknown
This special heart I give to you
because you love me,
and I love you.
The heart is you;
the hand is me,
It shows we are a family.
The Cuddle Song
Original Author Unknown
It's so nice to have a cuddle,
with someone that you love,
It's so nice to have a snuggle,
with someone that you love.
If you ever are in trouble,
it will vanish like a bubble,
It's so nice to have a cuddle,
with someone that you love.
The Kissing Hand Activities
"I Love You" in Sign Language
Teach children how to make the hand sign for "I love you" in American Sign Language. Trace their hands on thick paper and help them cut them out. Show them how to shape the cut-out hands to make the "I love you" sign.
Handprint Hearts
Make one copy of a short poem about love and/or family for each child. Help each child make a handprint heart on paper by overlapping the fingers of their handprints. Then, have children cut out the poems and glue them above or below their handprint hearts. These can be gifts for parents and guardians.