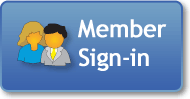 Themes
Seasons
Holidays
Celebrations
Themes

Next New Theme

January 2015
Alligators


When Saving Time and Money Is Important and Quality Matters!
Penguin Preschool Activities, Penguin Crafts, Rhymes, Games, and Printables
Penguin Crafts and Penguin Preschool Activities. Penguins range in size from the fairy penguin which only gets about 9 inches tall to the emperor penguin which can reach heights of up to 3–4 feet. Although penguins are birds, they do not fly, at least not in the air. Penguins spend most of their time underwater looking for dinner (fish, squid, krill, and crustaceans). All penguins live below the equator, from the Galapagos Islands to Antarctica. Tha'ts why you'll never see a penguin and a polar bear together, except on the Coca Cola commercials. Samples of our more than 100 penguin activities, crafts, games, and printables available in our KidsSoup Resource Library:
Free Penguin Crafts, Penguin Preschool Activities, and Printables


Penguin
Word Family Game


Penguin Crafts
and Activities

Penguin
Worksheets

Antarctica
Worksheets

Penguin
Writing Worksheets

Penguin ABC
Folder Game

I'm Hungry
Penguin Booklet

Penguin Crafts
and Artworks

Penguin
Math Activities


What Our Subscribers Say:
"I just wanted to let you folks know that I'm really enjoying my membership to your wonderful site! I use these activities and games daily with my Kindergarten class and even had to purchase a colour laser printer to keep up with my printing demands! The games and resources are "top quality" and much better than anything else I've seen online. Keep up the awesome work!"
~Stacy Wheeler


Free Penguin Crafts, Activities, Games, Books, Rhymes, and Songs
Potato-Stamp Penguin
Cut a large and a small potato in half lengthwise. Paint the large potato half black and then stamp it on blue craft paper. Paint wings on black body and let dry. When dry, paint small potato half white and then stamp it on the black penguin body. Cut a beak and feet out of orange craft paper and glue on penguin. Add wiggly eyes. Make an ice landscape with torn craft paper, tissue paper, or cotton balls.
Fingerprint Penguin
Stamp thumb into white paint and make one large thumbprint tummy on a piece of blue paper or cardstock. Next, stamp index finger into black paint and make fingerprint wings on either side of the tummy. Then, stamp tip of pinkie finger into the black paint and make a fingertip head on top of the penguin. Use a toothpick to make two white eye dots. Allow to dry. Finally, use the toothpick to add a beak and feet with orange paint.
Free Penguin Printables
Penguin Activities
Penguin Egg Walk
Explain that emperor penguins have to carry their eggs and babies on their feet. This is not an easy task. Have children take off their shoes and try to walk around with an egg on their feet. (Make an egg out of a white sock filled with rice or cut a big egg out of white paper.)
Make Penguin Snow Sculptures
Have children create snow penguin sculptures and paint with snow paints. (Mix food coloring and water and fill small containers with the mixture.) Children will enjoy exploring the effects that the paint makes on the snow.
Penguin Rhymes and Songs
Little Penguin
By Victoria Smith
I'm a little penguin short and fat
Wearing my tuxedo without any hat.
I live in Antarctica where I splash and play,
Whales, sharks, and leopard seals make me run away.
I'm a little penguin
I'm a little penguin,
Black and white.
Short and wobbly,
An adorable sight.
I can't fly at all,
but I love to swim.
So I'll waddle to the water
And dive right in!
I Know a Little Penguin
I know a little penguin
Who sat on some ice blocks.
He lived in the Antarctica
And he climbed on some rocks!
He snapped at a walrus,
And he slid on the ice.
Then he snapped at a whale,
That wasn't very nice.
The penguin was hungry
He didn't need a dish.
He jumped into the ocean
To catch him some fish.
I'm a Little Penguin
(Tune: I'm A Little Teapot)
I'm a little penguin round and fat
Here is my beak, here is my hat.
Winter days are coming, hear me shout,
"Please don't toss my mittens out!"
I'm a little penguin black and white.
Short and wobbly, an adorable sight.
I can't fly at all, but I love to swim.
So I'll waddle to the water and dive right in.
I'm a little penguin on the ice.
I think cold is very nice.
I can hop around first once, then twice.
I think ice is very nice.
On Top of an Iceberg
(Tune: On Top of Old Smokey)
On top of an iceberg,
All covered with snow,
I saw my first penguin,
And I wanted to know.

Oh, is it a bird,
Or, is it a fish?
I looked at his feathers,
And knew which was which.

I said, "Mr. Penguin,
Which species are you?"
He said, "I'm an emperor,
And not a gentoo."

I said, "Mr. Penguin,
What's under you patch?"
He said, "It's an egg,
It's ready to hatch!"

I said, "Mr. Penguin,
Oh, where is your wife?"
"She's out in the ocean,
She'll be back tonight."

Said Mr. Penguin,
"Her name is Jill.
She's out in the ocean,
Feeding on krill."

The next thing I knew,
I heard a small peep.
And I saw a chick,
At the emperor's feet!