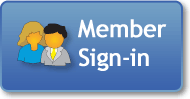 Themes
Seasons
Holidays
Celebrations
Themes

Next New Theme:

January 2015
Alligators


When Saving Time and Money Is Important and Quality Matters!
Owls and Nocturnal Animals Preschool Activities, Crafts, Lessons, and Printables
New March 2012: Owls, Forest, Nocturnal Animals Preschool Activities and Crafts.  This theme is a hoot and a half because it's all about owls with a few forest activities on the side! Children count owls, add up owls, learn owl facts, define nocturnal and diurnal, dissect owl pellets, sing owl songs, and so much more by participating in cross-curricular activities and games that promote literacy, reinforce math concepts, develop vocabulary, and provide hands-on science experience. Samples of our more than 80 owl crafts, activities, crafts, games, songs, rhymes, coloring pages, and printables.
Free Owl Crafts, Preschool Activities, Rhymes, and Printables
What Our Subscribers Say:
"I just wanted to let you know how much I enjoy your KidsSoup Resource Library Website. I have found so many wonderful activities to enhance my classroom. Everything on your site is so well organized and creative. It makes my job of planning so much easier and gives me more time to focus on what I love to do—teach!"
~Terri Butler


Free Owls Activities, Rhymes, Printables, and Owls Book Suggestions
Owl Facts
Get fun and interesting owl facts in an easy-to-read style from the San Diego Zoo's Animal Bytes website.
Adopt an Owl
Think about having the classroom or school adopt an owl at the National Wildlife Federation Adoption Center. Each adoption comes with a certificate and an 11 x 14 color poster of the type of owl adopted. Children can earn the money for the owl adoption via a fund raiser. For example, they could sell handmade owl art projects or "help the owls" badges and buttons to friends and family members. The adoption prices range from about $20.00 to $100.00.
"Give a Hoot and Don't Pollute"
Woodsy Owl works for the United States Forest Service. His most famous motto is "Give a Hoot – Don't Pollute!" His most recent motto is "Lend a Hand – Care for the Land." Talk with children about Woodsy Owl's mottos and what they mean. Organize a clean-up walk around school or in a local natural area. Make sure children wash their hands and bring gloves for picking up litter. Get parent permission for each child before the activity. If a clean-up walk is not an option, invite Woodsy Owl to visit the classroom or school to talk about taking care of the earth. Find out more at the U.S. Forest Service
Free Owl Printables and Owl Coloring Pages
Owl Finger Rhyme:

The Owl
(original author unknown)
An owl sat alone on the branch of a tree,       (Use arm as tree branch and raise thumb for owl)
And she was as quiet as quiet could be.
'Twas night and her eyes were wide open like this;    (Circle eyes with fingers and look around)
She looked all around, not a thing did she miss.
Some little birds perched on the branch of the tree,   (Fingers of other hand fly onto tree branch)
And sat there as quiet as quiet could be.
The solemn old owl said "whoo-whoo-whoo,"
And up jumped the birds and away they flew. (Wave hand away and flutter fingers behind back)
Owl Exercises
Lead children in some movements and stretches using owl behaviors as a guide. Children can:
Fly: by flapping their arms
Look around: by turning their heads slowly from side to side
Perch: by bending their knees and standing on their toes with their arms at their side
Swoop: by sticking their arms out straight to each side and dipping their heads down and then back up from side to side
Ask children for other ideas they might have about owl behaviors that can be acted out as movement or stretching exercises. 
Owl Snack
Owl Faces Rice Cake
What you need:

•creamy peanutbutter
•1 rice cake
• 2 banana slices
• 2 raisins
• 6 froot loops
• 1 cheese triangle
• 1 plastic knife
What you do:
Spread peanut butter on the rice cake. Add banana circles for eyes. Add 2 raisins on the banana slices to finish off the eye.
Add 6 froot loops above the banana slices for the eyebrow. Add 1 cheese triangle under the banana slices to form the beak.
Eat and enjoy your owl snack!
Owl Books
| | | | | |
| --- | --- | --- | --- | --- |
| | | | | |
| | The Barn Owls | Berkeley's Barn Owl Dance | Good-Night, Owl! | Little Hoot |
| | | | | |
| Little Owl's Night | Owl Babies: Candlewick Storybook Animations | Owl Moon | Owls | White Owl, Barn Owl |