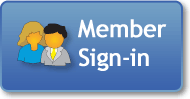 Themes
Seasons
Holidays
Celebrations
Themes

Next New Theme

January 2015
Alligators


When Saving Time and Money Is Important and Quality Matters!
Groundhog's Day Crafts, Groundhog's Day Preschool Activities, Groundhog's Day Kindergarten Art Projects
Groundhog's Day. Groundhog's Day is celebrated in the USA on February 2 in Punxsutawney, Pennsylvania. On February 2, it is believed that the groundhog comes out of his burrow. If the sun is shining and he sees his shadow, there will be six more weeks of winter weather. If it is cloudy and the groundhog cannot see his shadow, he will come out, and it is a sign of an early spring. We created some great Groundhog's Day materials for you and your children to celebrate this fun event. Samples of our more than 40 Groundhog's Day crafts, preschool and kindergarten art projects, games, and printables available in our KidsSoup Resource Library:
What Our Subscribers Say:
I am homeschooling 2 preschoolers and a friend suggested your website to me. My kids absolutely love the worksheets and activities. Becoming a member saved me hours of research spent on the computer looking for just the right material!
~Therese

"What a great site and for what a price! My children enjoy all the crafts and activities so much. It's a thrill to watch them learn. Thanks for such professional and high quality learning resources."
~Jennie


Free Groundhog Day Preschool Activties, Rhymes, and Printables
KidsSoup Member Site
NEW 2013

Groundhog Story Starter

Groundhog Odd and Even Numbers Folder Game

Groundhog Winter or Spring Sorting Folder Game

Groundhog Rhyme and Chant Felt Story

Groundhog Stick Puppets printables

Groundhog Rhyme
Shadow Tag
If it's sunny outside and body casts a shadow, play shadow tag. Instead of touching a person, whoever is It must step on someone's shadow.
Shadow Tracing
Allow children to experiment with what their shadow does before the drawing activity. One child "poses" while his or her partner traces the outline of the shadow on the pavement with a piece of sidewalk chalk.
Shadow Art
You need:
A large flashlight
White paper
Tape white paper to the wall. Have child sit on a chair in front of white paper. Shine the flashlight on the child so as to create a silhouette on the paper. Have another child trace the silhouette.
Weather Prediction Activities for Groundhog Day
We predict your child will have lots of fun with these Groundhog Day activities and crafts for preschool and kindergarten! 
Groundhog Rhymes and Songs: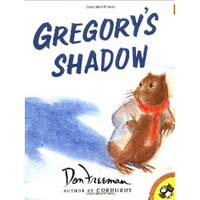 Shadows Big and Shadows Small
(Tune: Twinkle, Twinkle Little Star)
Shadows big and shadows small
I see shadows on the wall
Shadows here and shadows there
Lots of shadows everywhere
All the shadows that I see
Big or small they don't scare me.
Shadows. shadows—oh what fun.
I can make them in the sun
I will make some big and small
I make shadows by the light
In my room so late at night.
Gregory's Shadow (Picture Puffins)
I See a Little Groundhog
(Tune: I'm A Little Teapot)

I see a little groundhog, furry and brown,
He's popping up to look around.
If he sees his shadow, down he'll go.
Six more weeks of winter—oh, no!
Groundhog's Day
Groundhog's Day, I looked around,
Saw my shadow on the ground
Yes, I saw my shadow, when I took a peek
That means winter six more weeks!
Mr. Groundhog
(Tune: Frere Jacques)

Mr. Groundhog, Mr. Groundhog.
Are you there? Are you there?
Will you see your shadow?
We all want to know
On this day, Groundhog Day.
Five Groundhogs
The first groundhog digs a home in the fall,
And curls up all winter rolled up like a ball.
The second groundhog comes out of his lair.
On February second to get some fresh air.
The third groundhog looks up at the sun.
He then sees his shadow and goes on the run.
The fourth groundhog at his dark shadow peeks,
He goes into his deep home for six more weeks.
The fifth groundhog hopes that skies will be gray
So that he'll know that spring's on its way.