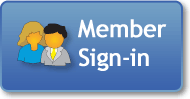 Themes
Seasons
Holidays
Celebrations
Themes

Next New Theme

January 2015
Alligators


When Saving Time and Money Is Important and Quality Matters!
Preschool Friendship Crafts, Friendship Preschool Activities, and Friendship Daycare Games
Preschool Friendship Crafts and Activities. Children celebrate the joys of making and having friends with our friendship theme. They engage in sharing and caring activities, games, songs, rhymes, literature, and snacks. The Plant Seeds of Friendship and Friendship Quilt activities are excellent starting points for discussions on friendship behaviors. These behaviors are reinforced when children work together to draw a picture, send each other thank you notes for acts of kindness, learn to read each other's names, and act out friendship skits. Samples of our more than 80 friendship activities, friendship daycare games, lessons, crafts, folder games, and printables available in our KidsSoup Resource Library:
Free Preschool Friendship Crafts, Activities, Games, and Printables

Friendship
Rhymes, Printables

Friendship Craft
and Activities

Friendship
Literacy Activities

Friendship
Folder Games

Friends Book
Emergent Reader


Friendship Crafts
and Artworks

Friends Names
Folder Games

Friendship
Printables


Friendship
Word Wall


What Our Subscribers Say:
I recently subscribed to your site and I cannot tell you how useful I am finding it to be! It is the BEST site I have been to for resources concentrated in ONE PLACE. I no longer spend hours searching for just the right songs, chants, crafts, and other resources.. I now have more time PREPARING fun activities for my students! THANK YOU for being such a WONDERFUL resource!
~Marilyn Borden


Free Friendship Crafts, Activities, Printables, and Friendship Book Suggestions
Have a discussion about friends. What is a friend? How do you become a friend to someone? How do you show love and affection? What makes someone a good friend? Name some ways you can show affection to your classmates.
A friend is someone to have fun with, to play with, to laugh with, to sing with, and to share with. A friend is a buddy, a pal is a friend!
Go over the importance of friendship with children and make a list on the board of qualities that friends have or should have.
Good friends help each other.
Good friends care for each other.
Good friends are kind.
Good friends share.
Good friends stick together.
Who are your friends? What special things do you like to do with your friends? What things do you like to do by yourself?
NEW! KidsSoup's Interactive Online Story Books: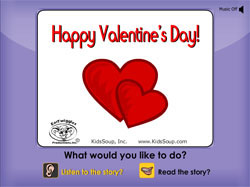 Happy Valentine's Day!
Two friends, Vito and Vicky, are writing eachother Valentine's Cards.
Listen to or read this cute online interactive story book that features
the letter V.
Sign up for our Newsletter to get access to our new interactive story books!
Friendship Activities and Crafts:
Follow My Friend
Play "Follow My Friend" just like "Follow the Leader." Have a child close his/her eyes and have another child take their hands and guide them safely through a room.
Friendship Wreath
Make a Friendship Wreath bulletin board from children's handprints. Have each child make handprints onto a piece of paper using paint. Cut out all of the handprints and arrange them in a wreath shape on the bulletin board. The palms will be facing into the circle and the fingers will be facing out. Title the board "Our Helping Hands of Friendship." Have each child dictate or write one way that he or she has helped a friend and place the phrases on the board around the wreath
Friendship Beanbag Toss
Toss a beanbag from hand to hand and sing the following song:
I have a good friend, a good friend, a good friend,
I have a good friend and his/her name is ________.
Then, toss the beanbag to the child who was named. Have the child toss it back. Repeat until every child has had their name called.
Friendship Book Suggestions: