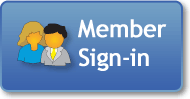 Themes
Seasons
Holidays
Celebrations
Themes

Next New Theme:

January 2015
Alligators


When saving time and money is important, and quality matters!
Butterfly Crafts, Caterpillar and Butterfly Preschool Activities, Lessons, Games, and Printables
Butterfly Preschool and Kindergarten Crafts, Activities, and Lessons. Crawl and Fly into springtime with this theme on caterpillars and butterflies. These two forms of the same creature provide opportunities for children to learn about insect life cycles and develop compare and contrast skills. In addition, they are introduced to the story of The Very Hungry Caterpillar and many fun rhymes and games that encourage language development, movement, nutrition, math ability, and respect for the natural world. Butterflies are not only beautiful creatures, they are important to the earth's ecosystem. Your children will have fun learning about caterpilllars and butterflies with our more than 80 NEW butterfly crafts, butterfly preschool activities, butterfly kindergarten lessons, games, printables, and other resources available in our KidsSoup Resource Library..
KidsSoup Membership Information
View Our Free Butterfly and Caterpillar Crafts, Rhymes, and Printables


Butterfly
Crafts and Activities

Butterfly Life Cycle
Lesson, Printables


Caterpillar Book,
Crafts and Games

Butterfly, Caterpillar
Coloring Pages

Hungry Caterpillar
Activities, Games

Butterfly Symmetry
Folder Game


Butterfly Crafts,
Rhymes, and Song

Butterfly Story
Books Printables

Caterpillar Crafts,
Rhymes, Songs
Butterfly, Caterpillar
Word Wall


What Our Subscribers Say:
"Just had to tell you how much I love KidsSoup. It's the best money I've ever spent for my Library Storyhour program. Fantastic ideas, great graphics, and FUN crafts. Your site is THE BEST !"
~Beth Doles
Just wanted to tell you how very much I love The KidsSoup website, I am a preschool teacher and appreciate so much all of the great teaching resources that are offered. Thanks so much!!

~Ch. Jacobson

Read More


Free Butterfly and Caterpillar Crafts, Butterfly Preschool Activities, and Printables
Butterfly Art Project
With brush paint generous amount of water on a coffee filter. Shortly after, use colored paint to decorate wings. Set aside to dry. Print and cut butterfly body out of craft paper and decorate. Glue coffee filter wings to the back of the butterfly body. Glue butterfly on craft paper. Cut two small pipe cleaner strips and glue onto the head of the butterfly. Hang butterflies from ceiling.
Butterfly Match
Have children create several different colored butterflies. Cut them in half. Let children match the butterfly halves.
Clothespin Butterfly
Make a pattern for the body out of card stock or construction paper. Let children cut out and decorate. Then fold the body and clamp it into a clothespin.
Butterfly and Caterpillar Rhymes: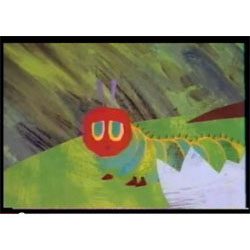 The Fuzzy Caterpillar
The fuzzy caterpillar curled up on a leaf.
Spun her little chrysalis and then fell fast asleep.
While she was sleeping, she dreamed that she could fly.
And later when she woke up, she was a butterfly.
The Very Hungry Caterpillar Animated Story Video
Celebrate Very Hungry Caterpillar Day on March 20th!
Butterfy, Butterfly
Butterfly, butterfly, flutter around.
Butterfly, butterfly, touch the ground.
Butterfly, butterfly, fly so free.
Butterfly, butterfly, land on me!
Butterfly, butterfly, reach the sky,
Butterfly, butterfly, say good-bye
(Author unknown)

Butterfly and Caterpillar Books:
| | | | | | |
| --- | --- | --- | --- | --- | --- |
| | | | | | |
| | | | | | Where Butterflies Grow (Picture Puffins) |
| | | | | | |
| Charlie the Caterpillar | Clara Caterpillar | Gotta Go! Gotta Go! (Sunburst Book) | The Very Hungry Caterpillar | | |

Other Great Preschool and Kindergarten Butterfly and Ladybug Activities and Links:
Pictures of the Life Cycle of a Butterfly

Eric Carle's Official Site