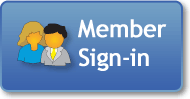 Themes
Seasons
Holidays
Celebrations
Themes

Next New Theme:

January 2015
Alligators


When saving time and money is important, and quality matters!
Graduation Crafts, Graduation Preschool Activities, and Graduation Kindergarten Art Projects
Graduation Crafts and Graduation Preschool Activities. Graduating from preschool or kindergarten is an important milestone in the life of your child. It is a big step to leave preschool and go to Kindergarten or to go from Kindergarten to first grade. Young Children can be struggling with change — new school, new children, new teacher. They are likely filled with mixed emotions. To help you ease the transition we created a variation of graduation crafts and gift ideas, end-of-school celebration activities, and graduation literacy lessons and activities around the book "A House for Hermit" which is a great book to ease the fear of change. Here are some of our more than 30 graduation crafts, graduation preschool activities, games and other resources available in our KidsSoup member site:
Free graduation crafts, preschool activities, coloring pages, and printables

A House for Hermit
Crab Activities

Graduation
Coloring Pages

Graduation
Certificate Printables


Graduation Crafts
and Gift Ideas

Graduation Gift
Ideas and Activities

Graduation Letter
from Teacher to Kids

Graduation
Awards Crafts
and Printables

Graduation
Word Wall

Graduation
Printables

Hermit Crab
/cr/ Folder Game


What Our Subscribers Say:
"I just wanted to let you know how much I enjoy your KidsSoup Resource Library Website. I have found so many wonderful activities to enhance my classroom. Everything on your site is so well organized and creative. It makes my job of planning so much easier and gives me more time to focus on what I love to do teach!"
~Terri Butler
Read More


Free end of year and graduation activities, rhymes, printables, and last day of school and graduation book suggestions
Graduating preschool or kindergarten is an exciting time for you and your child. Enjoy these free printables and resources to celebrate this important milestone together.
Visit our Twiggle Magazine for more graduation ideas:
Kindergarten and Preschool Graduation Rhymes and Songs
Kindergarten and Preschool Graduation Gift Ideas
Kindergarten and Preschool Graduation and End of Year Activities
Books for the Last Day of School and Graduation from Preschool or Kindergarten:
| | | | | |
| --- | --- | --- | --- | --- |
| | | | | |
| Last Day Blues | Miss Bindergarten Celebrates the Last Day of Kindergarten | The Last Day of Kindergarten | Oh, the Places You'll Go Pop-Up | Curious You: On Your Way! |
| | | | | |
| Junie B. Jones Is a Graduation Girl (Junie B. Jones, No. 17) | Hello Kitty's Graduation Day (Hello Kitty and Friends) | Yay, You! : Moving Out, Moving Up, Moving On | A House for Hermit Crab (World of Eric Carle) | |
Letter and Poem from Teacher to Parent and Child
Dear Parents,

A few months ago, you entrusted me with your child. It's time now for me to give you back your child—a little heavier, taller, wiser, and certainly more mature. It has been a pleasure and a privilege to be a part of your child's growth. We have learned, laughed, and played, together this past year. Although I would love to continue this wonderful relationship, it is time for your child to move on to bigger and better things. Remember, your child will always hold a special place in my heart, and I hope that wherever your child goes, whatever your child does, and whoever your child becomes, he/she will be happy and successful. Congratulations to your child for a job well done!
Your Teacher
(Author Unknown)
I'm glad I was your teacher
I've come to love you so.
I can't believe the end is here
I hate to see you go. 
Remember all the fun we had
in all the things we did,
But most of all remember
You're a very special kid!
End Of Year
(Author Unknown)
You're a very special person,
And I wanted you to know,
How much I enjoyed being your teacher.
How fast the years did go ! Please come back to visit me As through the grades you grow, Try hard to
learn all that you can There is so much to know !
The one thing I tried to teach you, To last your whole life through, Is to
know that you are SPECIAL, There is no one else like you !
Graduation Songs and Rhymes:
Simple Graduation Song:
Tune: Mullberry Bush
We are here to graduate, graduate, graduate
We are here to graduate, on this special day!
Graduation
(Author Unknown) 
Do you remember way last fall
When I was only just this tall?
Now look at me! I'm up to here!
And my, I've learned alot this year!
In fact, you think I'm really great!
That's why I get to graduate!
Graduation Friendship
by Joanna Fuchs
We're graduating, and we know
Our lives will be different and new;
We're going out into the world,
Our goals and dreams to pursue.
But one thing will never, ever change,
As we go our separate ways;
The friends we've made in school will be
Our friends for all our days.
The special ties and attachments we've made,
These bonds will never be broken;
We'll continue to feel that special bond,
Though words may not be spoken.
So it's not "goodbye," but rather "farewell;"
I'll see you again, my friend.
Your friendship means a lot to me,
And it will never end.
Last day of school and graduation books: