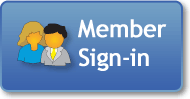 Themes
Seasons
Holidays
Celebrations
Themes

Next New Theme:

January 2015
Alligators


When Saving Time and Money Is Important and Quality Matters!
Dental Crafts, Dental Preschool Activities,Teeth Kindergarten Lessons, and Printables
Preschool and Kindergarten Teeth and Dental Health Crafts and Activities.
February is Dental Health Month! The early years in a child's development are the best time for a child to learn about oral health and to develop a positive attitude about good dental habits. Talk to your children why it is important to keep our teeth healthy. Explain that we need our teeth to chew food, speak, and have a healthy smile. A healthy mouth is part of a healthy body. With our dental health activities, crafts, and other resources, children will learn how to keep their teeth healthy. Brushing, eating tooth-friendly foods, flossing, and going to see the dentist are just some of the topics your children will learn about. Our fun dental health activities, crafts, and games will help you to reinforce the concepts being taught. Samples of our Dental Health activities, crafts, games, and printables available in our KidsSoup Resource Library:
Free Dental Health and Tooth Crafts, Dental Health Preschool Activities, Rhymes, Songs, and Printables

Teeth Brushing
Chart and Rhymes


Tooth Folder
Activities and Crafts

Keep Your Teeth
Healthy

Tooth Coloring
Pages and Printables

Dentist Activities,
Songs, Rhymes


Parts of a Tooth
Artwork and Science

Teeth Math
Activities

Toothbrush
Folder Games

Dental Health
Word Wall


What Our Subscribers Say:
"I just wanted to let you know that this is one of the best sites that I have found!!! I am a teacher in a multi-needs classroom and use the activities on the KidsSoup resource library site for many of my units. There is something for everyone, of every skill level, and the activites are easily adaptable for each skill level as well. I love the colourful printables and always laminate them for future use. I have recommended this site to many of my other teacher friends, and have received many compliments on the art activities that we have done from the kidssoup site. Standing ovation kidssoup.com!!!
~Michelle Guerriero
Read More


Preschool and Kindergarten Dental Health and Teeth Activities, Crafts, and Printables, Teeth Book Suggestions
To keep our teeth healthy we need to:
Brush our teeth twice a day with fluoride toothpaste
Floss every day
Eat lots of foods that contain calcium, such as cheese, yogurt, and milk
Eat lots of crunchy foods such as carrots, apples, and celery which are natural teeth cleaners
Visit the dentist regularly
Activity
Read any dental story book to your children (see our dental book suggestions below). Pass out tiny mirrors to each child to examine and count teeth.
Talk about what teeth need to stay healthy: brushing twice a day, flossing in the evening, and eating healthy foods. Present a printout of a happy tooth and a sad tooth. Ask children which food they think teeth like? Milk and milk products? Explain that milk and milk products help to keep the teeth strong. Carrots, apples, celery, and other crunchy fruits and vegetables? They help to clean our teeth. Ask about foods that can contribute to tooth decay and cavities such as soda drinks, sweets, sticky candy, crackers, etc. Let children decide and place the foods below each tooth.
Teeth Rhymes and Songs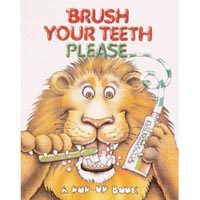 I Know How to Brush My Teeth
I know how to brush my teeth
I brush on top and underneath
Up like a rocket
Down like a plane
Back and forth like a choo-choo train.
(Author Unknown)
Brush Your Teeth Please Pop-Up Book
Got My Toothpaste, Got My Brush
Got my toothpaste, got my brush,
I won't hurry, I won't rush.
Making sure my teeth are clean,
Front and back and in between.
When I brush for quite a while,
I will have a happy smile!
(Author Unknown)
Preschool and Kindergarten Dental Health Lessons and Activities
Song: The Dentist Says
(Tune: Row, Row, Row Your Boat)
The dentist says please brush your teeth
to have a healthy smile.
Up and down and up and down
Brush them twice a day.

The dentist says please floss your teeth
to have a healthy smile.
In between and back and forth
Floss them once a day.
The dentist says please eat good food
to have a healthy smile.
Carrots, apples. and crunchy food
clean your teeth all day.
(Author Unknown)
Dental Book Suggestions:
| | | | | | |
| --- | --- | --- | --- | --- | --- |
| | | | | | |
| Show Me Your Smile!: A Visit to the Dentist (Dora the Explorer) | Clarabella's Teeth | Sesame Street Ready, Set, Brush: A Pop-Up Book | Brush, Brush, Brush! (Rookie Toddler) | The Tooth Book (Bright & Early Board Books(TM)) | Brush Your Teeth Please Pop-Up Book |
| | | | | | |
| The Tooth Book: A Guide to Healthy Teeth and Gums | Melvin the Magnificent Molar | How Many Teeth? (Let's-Read-and-Find-Out Science 1) | ABC Dentist: Healthy Teeth from A to Z | Open Wide: Tooth School Inside | Dear Tooth Fairy |
| | | | | | |
| Loose Tooth (My First I Can Read) | Fancy Nancy and the Too-Loose Tooth (I Can Read Book 1) | Bear's Loose Tooth (Classic Board Books) | Truman's Loose Tooth | | |
Tooth Crafts
Brushing Teeth Artwork
Talk to children about the importance of brushing their teeth after eating meals and sugary snacks. Print out a tooth shape and trace on gray, brown, or yellow paper and cut out. Make toothpaste-paint by mixing white paint, a little bit of mint-flavored toothpaste, and white glitter. Have children dip a toothbrush in the paint and brush their tooth to make a shiny tooth picture. Encourage children to brush back and forth as they paint. (Note: Remind children not to put the toothbrush in their mouth.) Have children decorate their shiny tooth with a smiling face.
Art:
Make a happy-and-sad-teeth collage. Have children look through magazines to find pictures of "good" and "bad" foods for your teeth to glue on each page.
Healthy Smile Artwork
Cut out red smiles and let children sponge paint 10 upper teeth and 10 lower
teeth. Cut sponges in little squares and attach to a clothespin.
Loose Tooth: Tooth Fairy Activities
Loose Tooth – Tooth Fairy
Discuss the difference between baby teeth and permanent teeth. Ask who has already lost a tooth. Discuss how it feels to lose a tooth. Explain that the baby teeth hold the space for the future permanent teeth. When the new tooth is ready, the baby tooth will fall out. So it is important to keep baby teeth clean and healthy.