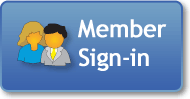 Themes
Seasons
Holidays
Celebrations
Themes

Next New Theme:

January 2015
Alligators


When saving time and money is important, and quality matters!
Bears Crafts, Goldilocks and the Three Bears Preschool and Kindergarten Activities, and Printables
Goldilocks and the Three Bears is a classic folktale that has been told in many different versions and styles over the years. Introduce children to the tale as it is told through the voices of different authors with different styles. Grow the story into a theme on bears. Children can learn about eight types of bears, picnic with their favorite bears, make bear paw biscuits, count with bear flip books, graph gummy bears and more. Polar Bears, Giant Panda Bears, Brown Bears, Sun Bears, Black Bears, Spectacled Bears, Sloth Bears, and yes, even Teddy Bears, they're all here. So, pull up some chairs, and have fun exploring the wide world of bears.
Samples bear crafts and Goldilocks and the Three Bears inspired activities, lessons, crafts, folder games, and printables available in our KidsSoup Resource Library:
Free Bears Crafts, Preschool Activities and Printables


What Our Subscribers Say:
"Just want to say, I love the new pizza activities for this month. I run an Italian preschool in New York and it is very difficult to pull together appropriate material. Although I create a lot of my own material, I don't always have the time to create the most ideal material, and I often turn to KidsSoup and find just what I am looking for.
Mile grazie!

~Carolyn


Free Bears and Goldilocks Rhymes, Activities, and Printables
Bears Finger Plays, Rhymes and Activities:
Have a Bring Your Bear to School Day
Plan a special day in which children bring their favorite stuffed bears to school. Plan activities that children do with their bears such as measuring, weighing, and sorting the bears, comparing and contrasting the bears, counting bears by twos, and tracing their bears. Let children prepare a special meal to eat with their bears, and have a teddy bear picnic outside. Children can write or dictate letters from their bears at the end of the day telling about the visit to school.
Let children make the movements to the rhyme with their teddy bears:
Teddy Bear, Teddy Bear
Original Author Unknown
Teddy bear, teddy bear, turn around
Teddy bear, teddy bear, touch the ground
Teddy bear, teddy bear, reach up high
Teddy bear, teddy bear, touch the sky
Teddy bear, teddy bear, bend down low
Teddy bear, teddy bear, touch your toes
Teddy bear, teddy bear, go upstairs
Teddy bear, teddy bear, say your prayers
Teddy bear, teddy bear, turn out the light
Teddy bear, teddy bear, say goodnight
Bear Snack
What you need:

Bread
Banana
Raisin
Butter
Sugar
Cinnamon

What you do:

Mix sugar with cinnamon. Toast bread lightly. Spread with butter while hot. Sprinkle with cinnamon sugar mixture. Slice banana and use one slice for the bear's nose. Place raisins for the eyes and one for the black nose. Finish the bear with two banana slices for the ears. Serve and enjoy!
Bear hibernation activities:
Bear Relay
Have bear relay race to gather food for the winter. Divide the class into two or three teams. Place different plastic food items behind a line on the floor. Taking turns each team member walks in a bear-walk to the line to collect a food for winter and returns it to his/her team.
The Bear
Original Author Unknown
Here is a cave, (Ball up hand into a fist.)
Inside is a bear. (Put thumb inside fist.)
Now he comes out
to get some fresh air. (Pop thumb out of fist.)
He stays all summer
In sunshine and heat.
He hunts in the forest
for berries to eat. (Move thumb in circle.)
When snow starts to fall,
He hurries inside
His warm little cave,
and there he will hide. (Put thumb back inside fist.)
Snow covers the cave
Like a fluffy white rug.
Inside the bear sleeps
all cozy and snug. (Cover fist with other hand.)
Goldilocks and the Three Bears Books:
Goldilocks and the Three Bears

by Jan Brett


Goldilocks and the Three Bears (Picture Puffin Books)
Goldilocks And The Three Bears
Goldie and the Three Bears
The Three Bears (Little Golden Book)
Goldilocks Returns
Compare and Contrast Goldilocks Stories
What you need:
An assortment of Goldilocks and the Three Bears themed stories
Butcher paper
Thick black marker
Tape
What you do:
Read an assortment of books that retell the Goldilocks and the Three Bears folktale in different ways, and with an assortment of illustration styles. Choose two books to compare and contrast with children. Draw a large Venn diagram on butcher paper and tape it to the wall. Ask children to volunteer their ideas about what is the same and what is different about the two stories. Write responses in the correct corresponding areas of the diagram.