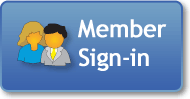 Themes
Seasons
Holidays
Celebrations
Themes

Next New Theme:

January 2015
Alligators


When Saving Time and Money Is Important and Quality Matters!
The Wild West Preschool Activities, Crafts, Lessons, and Printables
New October 2012: The Wild West Preschool Activities and Crafts. Put on your cowboy and cowgirl hats and giddy up into this month's theme on the Wild Wild West. You'll find a round-up of stories, rhymes, literacy activities, math activities, recipes, and games that will make you shout "Yee-haw!" Children count, add, sort, match, read, write, dance, sing, gallop, and more as they learn about the culture, clothing, setting, and people of the Wild West. Samples of our more than 90 wild west crafts, activities, crafts, games, songs, rhymes, coloring pages, and printables.
Free Wild West Crafts, Preschool Activities, Rhymes, and Printables



Cowboy
Crafts and Activities


Cowboy Clothing
Folder Game

Wild West
Printables



Cowboy / Cowgirl
Activities

Cowboy Boot
Bingo Game

Wagon Wheel
Fractions

Wild West Words
Booklet


Cactus / Desert
Activities, Crafts

Twiggi Rodeo Rider
Emergent Reader

Wild West
Word Wall


What Our Subscribers Say:
"I just wanted to let you know how much I enjoy your KidsSoup Resource Library Website. I have found so many wonderful activities to enhance my classroom. Everything on your site is so well organized and creative. It makes my job of planning so much easier and gives me more time to focus on what I love to do—teach!"
~Terri Butler


Cowboy and Cowgirl Camp Dramatic Play Area
Set up a dramatic play area in the classroom with a cowboy/girl camp theme. Make a pretend campfire by stacking logs or blocks and decorating them with paper or cellophane flames in orange, yellow, and red. Place some beach chairs around the campfire and stock the area with a frying pan, some old tin pie plates for dishes, some tin cups, some empty bean cans, spoons, and an old coffee pot. Place a bin with some instruments near the campfire, so children can sing songs and play music. Suggested instruments include a ukulele, a triangle, a harmonica, and a toy guitar. Decorate the ceiling above the play area with stars hanging from string. Hang some cowboy hats along the wall for children to wear while they act out being cowboys and cowgirls camping under the stars. 
Cowboy Franks and Beans
What you need:
Hotdogs or Tofu dogs
2-3 cans of baked beans
Sauce pan
Bowls
Spoons
What you do:
Slice hot dogs or tofu dogs into small half-circle pieces. Place the beans in the sauce pan and cook according to directions. As the beans heat up, add the sliced hotdog pieces and stir to combine evenly. Cool after heating and divide into bowls. Serve.
Wild West and Cowboy Printables, Coloring Pages, and Resources

Wild West and Cowboy Rhyme and Song:


I'm a Little Cowboy/girl
(Original Author Unknown)
Recite to the rhythm of "I'm a Little Teapot"
I'm a little cowboy/girl. Here's my hat. (Point to hat.)
Here are my spurs. (Point to spurs.)
And here are my chaps. (Point to chaps.)
As soon as I get up,
I work all day (Put lasso in cowboy/girl's hand.)
I get on my horse (Remove standing cowboy/girl from board and replace with cowboy/girl on horse.)
And ride away. (Gallop cowboy/girl on horse off board.)
Cowboy Resources on the Web:

Five Little Cowboys/girls
(Original Author Unknown)

Five little cowboys get up to dress.
The first one buttons up his vest.
The second one wears tall boots with taps.
The third one laces up his chaps.
The fourth one ties a big bow tie.
The fifth one tips his hat. Good-bye!
Horseshoe Game

What you need:
Plastic horseshoes
A horseshoe stake
Tape
What you do:
Set up a horseshoe game area outside. Show children how to throw the plastic horseshoes to catch them around the stake. Determine a point system based on children's ages and abilities. For older children, throwing a horseshoe near the stake could earn one point, having the horseshoe land touching the stake could earn two points, and circling the horseshoe could earn three points. Decide on an appropriate distance from the pole for children to stand and put down tape to mark the spot. Let two to three children play at a time.

Tie-Dye Bandanas
What you need:
Bandana-sized squares of white cotton cloth
Rubber bands
2-3 packages of colored dyes
2-3 large containers for mixing dyes
Access to water
What you do:
Prepare dyes in two to three colors according to package instructions. Give each child a bandana-sized square of white cotton cloth (inexpensive white cloth napkins may work well). Have children bind parts of the cloth tightly with rubber bands. Provide help as needed. Let children take turns soaking their bandanas in the first color, which should be the lightest of the two or three selected colors. Have children wrap additional rubber bands tightly around their cloths before soaking them in the second and, if desired, third colors. Follow instructions on dye packaging for how to rinse and clean cloths after dying. Remove rubber bands and hang bandanas up to dry.    
Wild West and Cowboy Books
| | | | | |
| --- | --- | --- | --- | --- |
| | | | | |
| Armadillo Rodeo | B is for Buckaroo: A Cowboy Alphabet | Pecos Bill | Why Cowboys Sleep With Their Boots On (Why Cowboys Series) | Cowboys and Cowgirls: Yippee-Yay! |
| | | | | |
| The Gingerbread Cowboy | Cowboy Camp | The Cowboy and the Black-Eyed Pea | Cindy Ellen: A Wild Western Cinderella | Bill Pickett: Rodeo-Ridin' Cowboy |
| | | | | |
| Cowgirl Kate and Cocoa | | | | |