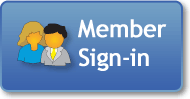 Themes
Seasons
Holidays
Celebrations
Themes

Next New Theme

January 2015
Alligators


When Saving Time and Money Is Important and Quality Matters!
Thanksgiving Crafts, Activities, Thanksgiving Kids Games, and Printables
Thanksgiving is a time for tradition, sharing, gathering with family, and giving thanks for what we have. The first Thanksgiving in the USA was a feast in 1621, shared by the Pilgrims to celebrate a successful harvest. Celebrate Thanksgiving, the pilgrims, and the harvest with our crafts, activities, games and many more resources for preschool and kindergarten. See also our fruit and vegetables crafts and activities . Samples of our more than 60 Thanksgiving crafts, activities, Thanksgiving kids games, and printables available in our KidsSoup Resource Library:


Thanksgiving Crafts
and Activities

Turkey Thanksgiving
Worksheet

The Voyage to the
New World Book


Thanksgiving
Felt Story

Thanksgiving
Pilgrims Coloring

Thanksgiving
Folder Games

Turkey Rhyming
Game


Thanksgiving and
Mayflower Craft

Thanksgiving Coloring
and Worksheets

Thanksgiving
Word Wall


What Our Subscribers Say:
"I just wanted to let you know how much I enjoy your KidsSoup Resource Library Website. I have found so many wonderful activities to enhance my classroom. Everything on your site is so well organized and creative. It makes my job of planning so much easier and gives me more time to focus on what I love to do—teach!"
~Terri Butler


Free Thanksgiving Crafts, Activities, and Printables
Thanksgiving Kids Crafts and Thanksgiving Kids Games:
Turkey Napkin Holder Craft
Cut a small ring from a brown paper roll. Trace and cut turkey pieces out of craft paper. Glue together as shown above. Fold napkin into a fan and push through the turkey napkin ring as shown and place on plate. This makes a very cute Thanksgiving table decoration. (Patterns available in our KidsSoup Resource Library.)
Handprint Flower Turkey
Have child make a print of his or her hand on a white piece of craft paper. Paint hand and fingers in different colors. Let it dry. When dry, draw the turkey's head, feet, and beak. Use red craft paper to make the waddle. Cut mum flower close to the flower head and put a generous amount of glue on the dry turkey. Finish decorating the turkey's head with a wiggly eye.
Free Thanksgiving Printables:
Handprint Flower
Turkey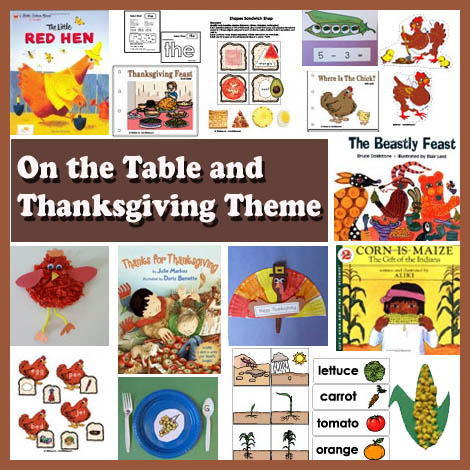 Thanksgiving and Turkey Rhymes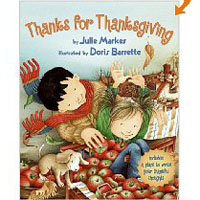 Thanksgiving Day Is Near
When all the leaves are off the boughs,
And nuts and apples gathered in,
And cornstalks waiting for the cows,
And pumpkins safe in barn and bin,
Then Mother says, "My children dear,
The fields are brown, and autumn flies;
Thanksgiving Day is very near,
And we must make thanksgiving pies!"
(Author Unknown)
Visit our Twiggle Magazine November edition for the Thanks for Thanksgiving Literacy Lesson and Actvities
I Am Mr. Turkey
I am Mr. Turkey, big and fat.
On my tail are feathers; what d'ya think of that?
When I walk, I wobble, wobble wobble.
And when I talk, I gobble-gobble, gobble, gobble!
View more Turkey rhymes and songs
Thanksgiving Song
Let's Be Thankful
(Tune: Twinkle, Twinkle Little Star)
Let's be thankful for this day,
For our friends and for our play.
Let's be thankful; let's be glad
For the food and things we have.
Let's give thanks for you and me
And our home and family.
Thanksgiving Games:
Cranberry Spoon Race 
Use real cranberries in a relay race game.  If any cranberries fall of the spoon during the race the runner must start again.
Turkey Walk 
Play music of your choice and encourage children to move like: BIG turkeys, little turkeys, tired turkeys, happy turkeys, scared turkeys, etc.
Thanksgiving Dinner Game 
Have players sit in a circle. The first player starts by saying, "At Thanksgiving dinner I like to eat turkey." The next player must repeat "At Thanksgiving dinner I like to eat turkey . . ." and add another dish. This continues all the way around the circle with each player reciting the dishes in the exact order they have been given and then adding a new one. If a player makes a mistake, he or she must slide out of the circle and the game continues. The person left who can perfectly recite the Thanksgiving menu wins.

Other Great Preschool and Kindergarten Thanksgiving Links:
Turkey History
Turkey Facts
The Pilgram Story
Thanksgiving Activities