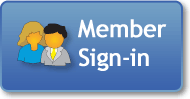 Themes
Seasons
Holidays
Celebrations
Themes

Next New Theme

January 2015
Alligators


When Saving Time and Money Is Important and Quality Matters!
St. Patrick's Day Kindergarten Worksheets, St Patrick's Day Kids Crafts, St. Patrick's Day Preschool Activities, and Printables
St. Patrick's Day Kids Crafts and St. Patrick's Day Preschool Activities.
St. Patricks Day is celebrated each year on March 17th. On St. Patrick's Day people dress in green to honor Ireland, the Emerald Isle. Shamrock decorations are put on doors and windows and leprechauns appear everywhere. There are many traditions and activities that help kids celebrate the life of St. Patrick, the patron saint of Ireland. St. Patrick's Day is celebrated worldwide with people dancing and singing, watching St. Patrick's Day parades, eating green food, and wearing green clothes (and pinching those who aren't wearing green!) Samples of our more than 70 St. Patrick's Day and the color green activities, crafts, games, and printables available in our KidsSoup Resource Library:
Free St. Patrick's Day Preschool and Kindergarten Worksheets, Crafts, Activities, Lessons, and Printables

Leprechaun
Crafts and Activities

St. Patrick's Day
Coloring Page


St. Patrick's Day
Craft

Leprechaun
Game

Pot of Gold
Writing Prompt

Leprechaun Book
and Activities


St. Patrick's Day
Artworks

Green on the Shamrock
Emergent Reader

St. Patrick's Day
Word Wall


What Our Subscribers Say:
"I just wanted to let you know how much I enjoy your KidsSoup Resource Library Website. I have found so many wonderful activities to enhance my classroom. Everything on your site is so well organized and creative. It makes my job of planning so much easier and gives me more time to focus on what I love to do—teach!"
~Terri Butler


Free St. Patrick's Day Kids Crafts, and Leprechaun Activities and Printables
Have fun with your children celebrating St. Patrick's Day and have a leprechaun visit your classroom or your house. Leprechauns are little Irish fairies, and they are thought to be shoemakers. The Irish say that if a leprechaun is caught by a human, he will reveal where he hides his pot of gold. It is believed that they bury their gold in secret places only Leprechauns can reach, or that the pot of gold is hidden at the end of the rainbow.
The Leprechaun Visit
The night before St. Patrick's Day, do some harmless pranks and mess up the family room (or classroom) after your children are in bed. Think of as many silly things as you can that your children will notice in the morning. Leave little gold coins or gold nuggets (beans sprayed golden) lying around. Hide a scroll (letter from the leprechaun) for your children to find. Read the letter together and tell your children about the mischievous leprechauns and their pot of gold.
Have children search for the gold coins or nuggets that the leprechaun left behind and put them in a bowl. Ask children to estimate the number of gold coins there are in the pot. Count the coins with the children, taking the opportunity to introduce and teach the math concepts same, one more, and one less.
After cleaning up after the leprechaun, have children write a letter to the leprechaun asking him about his life and to please clean up next time he plays in your house. Discuss how you could catch a leprechaun and make a leprechaun trap together. Use items around the house like a shoebox, a clean can, paper rolls, strings, sandwich bags, etc. Be creative and have fun. Don't forget to decorate the trap and to add bait.
Scavenger Hunt
Before your children return from school (or the next morning), close the trap and place inside it a piece of a rainbow and shamrock with a clue from the leprechaun. Print other clues onto the other pieces of the rainbow and hide them in the room. After following each clue, your children will find some of the leprechauns pot of gold—a bag of chocolate foil-covered coins!
If you are lucky enough to capture a leprechaun, dont take your eyes off him or he will disappear. Happy leprechaun hunting.
Clover Everywhere
Shamrocks are three-leaved clovers. If by chance you find a four-leaf clover, you are thought to be lucky!
Leprechaun Concentration Game
(Patterns available in our KidsSoup Resource Library)

Skills/Objectives:
The Build a Leprechaun game helps to improve concentration skills and attention to detail. Both skills are needed to recognize letters and to improve attention span.
Other skills:
Color recognition
Left, right, center
What you need:

Leprechaun face
Leprechaun hat
Leprechaun beard (green and orange)
Hat detail square shape (gold or yellow)
Shamrock shape (light green)
Leprechaun Cards
Pompoms (green, red, blue)

What you do:

Print Leprechaun Face, Leprechaun Parts, and Leprechaun Cards printables. Laminate Leprechaun Face and Leprechaun Cards for extra strength. Cut out Leprechaun Parts and trace on to green, orange, black, gold (yellow), and light green craft foam or stiffened felt. Cut out. Glue black hat trim on to green hat.

Instructions
Place Leprechaun Face and Leprechaun Parts on the table.

1. Using the leprechaun parts, let children create their own leprechaun.

2. Look at a Leprechaun Card together. Ask the child, "What color is the leprechaun's beard? What color is the leprechaun's nose? Where is the shamrock on the leprechaun?

3. For older children use the Leprechaun Cards where the golden square is in different places (right, left, center.) Let children call out the location of the golden square.

4. Let children choose a Leprechaun Card and copy the leprechaun on the Leprechaun Face Card.
Free St. Patrick's Day Crafts and Printables
Shamrock Finger Painting
Cut a piece of paper into a shamrock shape. Put a squirt of yellow finger paint and a squirt of blue finger paint on each child's paper. Let the children experience making the color green.
St. Patrick's Day Bracelet Craft
Cut a 1-inch ring from a paper roll and make a cut to make an opening. Paint ring green and let dry. Fold green paper and cut three heart shapes. Glue heart shapes on the ring to create a shamrock.
Shimmering Shamrocks
Cut shamrock shape out of green craft paper and have children put glue around the edges and sprinkle with salt or sugar.
Shamrock Collage
Glue three small paper plates together to form a shamrock shape. Have children add different green medias (dried split peas, green maccaroni, tissue paper, green paper scraps, yarn, etc.)
Green Vegetable Printing
Assortment of green vegetables such as green peppers, celery, cucumbers, etc. Wash and cut vegetable and cut in half. Provide green paint and let children have fun printing.
Coffee Filter Shamrocks
Cut shamrock shape out of coffee filters. Mix yellow paint and water and place mixture in a small container. Do the same for blue. Let children use eyedroppers or brushes to drip colors on the filter shape. The colors will run together and to make green. This makes beautiful shamrocks decoration.
St. Patrick's Day and Leprechaun Books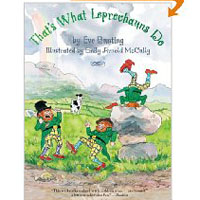 Other Great Preschool and Kindergarten St. Patrick's Day Theme Activities and Links: