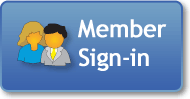 Themes
Seasons
Holidays
Celebrations
Themes

Next New Theme:

January 2015
Alligators


When Saving Time and Money Is Important and Quality Matters!
Spring Preschool Activities, Crafts, Lessons, and Printables
Spring into spring with our flowers spring kids crafts, spring preschool activities, weather activities and lessons, and color green printables. In spring the earth warms significantly, causing new plant growth to spring forth, giving the season its name. Spring is a time to fly kites, to enjoy colorful rainbows, and to celebrate the birth of baby animals. And if that's not enough, you'll find a myriad of preschool crafts, activities, rhymes and songs, folder games, and printables to help celebrate the coming of spring and learn the color green! Samples of our more than 80 spring activities, crafts, games, and printables available in our KidsSoup Resource Library:


What Our Subscribers Say:
"I just wanted to let you know how much I enjoy your KidsSoup Resource Library Website. I have found so many wonderful activities to enhance my classroom. Everything on your site is so well organized and creative. It makes my job of planning so much easier and gives me more time to focus on what I love to do—teach!"
~Terri Butler


Free Spring Kids Crafts, Coloring Pages, and Printables

Flower Planter Box Craft
Cut off the top of an empty milk or juice carton. Make a planter base (4" tall). Glue a 5-inch strip of green construction paper around the planter base. Glue craft sticks (you can use natural or paint your craft sticks) to the outside of planter box to make a fence. Decorate fence with foam flowers or cut flowers out of colored construction paper. Fill with dirt and plant flower seeds.
Rabbit Paper Plate Craft
Paint paper plate green. Let dry. Cut out a half moon of the inner circle of paper plate. Trace and cut bunny shape out of brown craft paper. Add wiggly eyes and pompom as nose. Glue to the outside of paper plate. Cut 1 1/2 inch strips out of different colors of green craft paper. Snip into grass shape and glue on front of paper plate (see picture).
Flower Garden Art Project
Paint a blue sky and some brown soil on white craft paper. Draw and cut a stem and leaves out of green craft paper. Draw and cut different sizes and shapes of flowers out of colored craft paper. Glue stem and leaves on paper. Add a small amount of glue to the center of the large flower shape and glue it on top of the stem. Repeat with smaller flower shape and glue on top of bigger flower shape. Add a small pompom or crumpled tissue paper to the center of the flower. After glue is dry, shape the flower to look three dimensional.
Spring

Frogs croak,
Rains soak.
Chicks peep.
Crickets leap.
Bees hum.
Robins come.
Birds sing.
It's Spring!
It's Spring by Linda Glaser