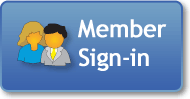 Themes
Seasons
Holidays
Celebrations
Themes

Next New Theme:

January 2015
Alligators


When saving time and money is important, and quality matters!
Shapes Crafts, Shapes Preschool Activities, Lessons, Games, Rhymes, and Printables
Shapes preschool activities and shapes preschool crafts. Look around. You will find shapes everywhere: circles—the sun, wheels on a car, and cookies on a plate; rectangles—windows and doors on buildings, tree trunks, and stripes on a bee; and triangles—pine trees, wings on a butterfly, and the roof of a house. Your children will have fun learning about geometric shapes with the fun and educational activities, games, crafts, lessons, and resources that we have created and collected. Samples of our more than 80 shapes crafts, lessons, activities, games, printables, and other resources.

Shapes rhymes,
songs, activities

Shapes
Tracing Worksheets

Shapes printables
and lesson

Mouse Shapes
literacy activity
Shapes
Tangram game

Shapes Worksheets
and coloring pages

Shapes felt story
emergent reader

Shapes
Printables


Shapes crafts
and artworks

Shapes
word wall


What Our Subscribers Say:
I just happened upon your website this morning and signed up immediately. After teaching pre-k for over 15 years I have used many different resources to keep my lessons fun and exciting for the children. You had many different ideas that I had not seen before and I downloaded many right away. I am sure you will prove to be an invaluable tool for new ideas. I was especially pleased with the balance between activities. Thanks for a great find. I look forward to using it often!
~Judy
Read More


Free shapes crafts, activities, rhymes, and printables
Take your children on a nature walk. Encourage them to pay close attention to the things that they see, hear, smell, taste, and feel on the walk. Stop at various points along the way and invite volunteers to share what they sense. Point out interesting sights, smells, and sounds as is appropriate. Halfway through the walk, stop and provide a healthful snack, such as raisins, pretzels, or fruit.
View also our Twiggle Magazine Shapes Edition for more activities, crafts, recipes, and games.
Circle
Circle Rhyme
Circle, a circle,
Draw it round and fat. (Use finger to draw circle in the air.)
A circle, a circle,
Draw it for a hat. (Draw a circle in the air over the head.)
A circle, a circle,
Draw it just for me. (Draw a circle in the air.)
A circle, a circle,
Now jump and count the three: One! Two! Three!
Square and Rectangles
Graham Cracker Snack
Use graham crackers at snack time to teach rectangles and squares. Break the graham crackers in half to create squares. Let your child spread their graham crackers with peanut butter, cream cheese, or other tasty spreads.
Oval
Easter is an egg-cellent time to talk about ovals. Show children an egg. Explain to children that the shape of the egg is oval. Things that are ovals are shaped like "squished" circles. Show children a circle and a oval shape. Help children describe the differences.
Art Table
Shape cardboard tube into a oval shape opening and let children dip the ends into paint to print eggs on brown craft paper.
View more egg games and activities
Triangle
What you need:
Triangle patterns
Construction paper
Scissors
What you do:
Print triangle patterns on heavy printing paper, laminate for extra strength if desired, and cut out. Trace two sets of triangle shapes on construction paper and cut out.
Spread triangles out on a table. Have children match the triangles.
Variation: Trace triangle shapes on a large sheet of paper. Have children match the triangles to the triangles tracings.
Shapes Game:
Lost My Shape
Have children sit in a circle. Let one child walk around the circle and sing the following song:

Lost my (shape) what do I do?
Lost my (shape). What do I do?
Lost my (shape). What do I do?
Skip to my Lou my darling.
Have different shapes in the center of the circle and have the child that is walking around the circle find the shape that he or she "lost."
Mouse Shapes
Shape Books
What you need:
Old magazines
Scissors
Glue
Stapler
What you do:
Have children look for pictures in magazines that are particular shapes, such as a circle, a square, a triangle, etc. Have them cut out the pictures and glue them onto a page with that shape drawn on it. After children have found and glued all the shapes, bind them together into "__________'s Shape Book."