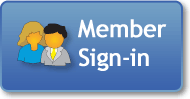 Themes
Seasons
Holidays
Celebrations
Themes

Next New Theme

January 2015
Alligators


When Saving Time and Money Is Important and Quality Matters!
Pizza Preschool Activities, Pizza Crafts, Rhymes, Songs, and Printables
Pizza Preschool Activities and Pizza Preschool Crafts. Ooey, gooey, chewy and cheesy; pizza is fun, any way you slice it! Children are sure to love this theme dedicated entirely to one of their favorite foods. Pizza's versatility lends itself to all sorts of games and activities involving colors, shapes, numbers, fractions, and vocabulary development. In addition, children can help out in the kitchen concocting everything from English Muffin pizzas to fruit pizzas to applesauce pizzas. This theme is educational and delicious. It's as if it was made to order!
Samples of our pizza crafts, pizza preschool activities, lessons, folder games, and printables available in our KidsSoup Resource Library:


Pizza Rhymes
Crafts, Activities

How to Make a Pizza
Emergent Reader

How to Make a Pizza
Sequencing


Pizza Crafts and
Artworks

Pizza Bingo
Simple Additions

Cooking Tools
Game

Pizza Fractions
Folder Game

How to Make a Pizza
Story Book

Pizzeria
Dramatic Play


Pizza
Word Wall


What Our Subscribers Say:
Just want to say, I love the new pizza activities for this month. I run an Italian preschool in New York and it is very difficult to pull together appropriate material. Although I create a lot of my own material, I don't always have the time to create the most ideal material, and I often turn to KidsSoup and find just what I am looking for.
Mile grazie!

~Carolyn


Free Pizza Preschool Activities, Rhymes, and Printables
| | | | | |
| --- | --- | --- | --- | --- |
| | | | | |
| | | | | |
Pizza Rhymes and Activities:
Pizza Box Bean Bag Toss
Cut large circular holes in the tops of pizza boxes. Make them different sizes to provide for extra challenge. Place the boxes outside or in an open area of the room and let children practice tossing bean bags inside the holes.
Visit a Pizzeria
Take a field trip to a local pizzeria for a tour. Children can take what they learn from the experience and incorporate it into their own pizzeria dramatic play. Plus, the pizzeria owner will more than likely be happy to donate a few pizza boxes and some napkins to the classroom.
Movement
"This is the Way we Make a Pizza Pie"
(original author unknown)
Sung to the tune of "Here we go Round the Mulberry Bush"
This is the way we mix the dough, mix the dough, mix the dough
This is the way we mix the dough to make a pizza pie. (mixing motion)
Continue with the following verses:
This is the way we knead the dough... (kneading motion)
This is the way we roll the dough... (rolling motion)
This is the way we toss the dough... (tossing motion)
This is the way we spread the sauce... (spreading motion)
This is the way we sprinkle the cheese... (sprinkling motion)
This is the way we bake the pizza! (pantomime putting pizza in over)
Ending Verse:
This is the way we eat the pizza! (pantomime eating)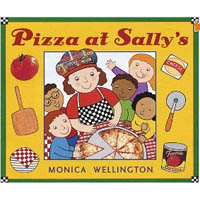 More activities added soon!