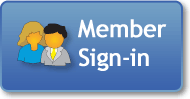 Themes
Seasons
Holidays
Celebrations
Themes

Next New Theme:

January 2015
Alligators


When Saving Time and Money Is Important and Quality Matters!
Preschool Crafts for Mothers Day, Mothers Day Kids Activities and Rhymes
Mother's Day is the time of the year when we take time to show apprecialtion and express love for our mothers. The earliest Mother's Day celebrations can be traced back to the spring celebrations of ancient Greece. In England, mothers are honered on Mothering Sunday. On May 9, 1914, the Presidential proclamation declared the 2nd Sunday of May to be observed as Mother's Day to honor mothers. Let your children celebrate this Mother's Day with our special Mother Day cards, crafts, coloring pages, printables, gift ideas, and activities. View also our NEW baby animals activities and crafts.
Samples of our more than 40 Mother's Day crafts, Mothers Day Kids Activities, games, and printables available in our KidsSoup Resource Library:
Free Preschool Crafts for Mothers Day, activities, and printables


Mother's Day
Crafts and Rhymes


What Our Subscribers Say:
"I want to thank you truly for this web site. I am getting more than my moneys worth. I teach Preschool at Westminster Presbyterian Christian Academy and your activites, crafts, word wall, etc. all helps me add that extra that would put me over what maybe expected for our units of study. I just wanted to tell you again thank you."
~Mary D. Corbin



Who's the Mom? Flannel Board Game
Collect pictures of mother and baby animals. For durability, cover each picture with clear contact paper or laminate. Attach a piece of Velcro® tape to the back of each picture. Allow children to match the mother animals to the baby animals using the flannel board.
Mother's Day Concentration Game
Using the same pictures as in the activity above, place mother and baby animal pictures face down on a table or the floor. Have 2–4 children take turns matching the mothers to their babies. If a child matches a pair, he/she takes the pictures. If the match is incorrect, the pictures are turned face down again. Children continue until all the mothers and babies are paired. The winner is the person with the most matches.
Mother Says
Take turns with your child playing "Mother Says" (instead of "Simon Says"). Start by giving directions for your child to follow, such as "Mother says wave your hands. Mother says touch your nose. Mother says hop on one foot." Explain that whenever you give a direction without first saying "Mother says," your child should not do the action. If he/she does, then have him/her trade places with you and start giving you the directions. Continue the game as long as you wish.
Free Mother's Day Printables:
View also our Twiggle Magazine Mother's Day edition for more Mother's Day crafts, recipes, and printables.
Small Hand/Big Hand
Help show children the difference between small and big. Have children place their handprint on a piece of paper. Then, have their mothers put their handprint next to theirs. Finally, let children draw other little and big things on the paper. Children can give this to their moms as a little Mother's Day gift.
Mother's Day Craft: You Make My Heart Smile
Trace and cut big flower pattern out of red craft paper. Glue CD shiny side up in the middle of red flower. Out of pink and white paper, trace and cut as many big and small hearts as desired. Glue hearts around CD as shown. Cut heart with text "You make my heart smile" out of white craft paper and glue it in the center of CD. Cut red heart out of red craft paper. (CD should be still showing around red circle). With marker draw eyes and a smile below the text.
Dramatic Play
Place tea party materials in the dramatic play area and let your children pretend to be having a tea party with their mom.
Mother's Day Rhymes:
For My Mother
Here are flowers
For a very special day
Just for you
On Mother's Day
I must have been born
Beneath a lucky star
To have a mother
As nice as you are!
(Author Unknown)
Mother's Day Book Suggestions:
| | | | | |
| --- | --- | --- | --- | --- |
| | | | | |
| Are You My Mother? (Beginner Books(R)) | A Ride on Mother's Back: A Day of Baby Carrying around the World | Mama's Milk | On Mother's Lap | Mother's Day |
| | | | | |
| The Night Before Mother's Day (Reading Railroad) | Mother's Day Surprise | Fancy Nancy's Marvelous Mother's Day Brunch | Before I Was Your Mother | I Love My Mommy |
| | | | | |
| Mommy Hugs | My Mommy and Me | The Kissing Hand [With CD (Audio)] | Does a Kangaroo Have a Mother, Too? | Mama, Do You Love Me? |
Mother's Day Song
I Love Mommy
(Tune: Frere Jacques)
I love Mommy, I love Mommy
Yes, I do; Yes I do
And my Mommy loves me,
Yes, my Mommy loves me,
Loves me too, loves me too.