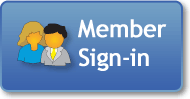 Themes
Seasons
Holidays
Celebrations
Themes

Next New Theme:

April 2014
Flower Garden

When Saving Time and Money Is Important and Quality Matters!
KidsSoup Membership
When you purchase our one-year KidsSoup Membership, you get access to our KidsSoup Resource Library filled with more than 5,800 age-appropriate, learning games, printables, easy-to-implement, curriculum-based activities, lessons, worksheets, crafts with pictures and patterns, rhymes, songs, creative learning center ideas, and folder games. Read our testimonials

Save time and money.
Get instant online access to more than 5,700 preschool and kindergarten teaching resources and crafts.
Covers all the topics and concepts you teach throughout the year.
Store and organize your favorite resources in your own filing cabinet in your Resource Box.
Energize your teaching with creative cross-curricular theme units and activities
Access from any computer from anywhere and anytime.
Enjoy a new theme and resources each month.
Note: To be able to view and print our resources, you will need to have the latest Adobe Acrobat Reader program installed on your compute: Download the FREE Adobe Acrobat Reader.
Learn more about:
KidsSoup Membership Prices and Payment Options
Purchase Order and Check Payment Instructions

KidsSoup Membership No Risk! 10-Day Trial Information

Membership Renewal

Terms of Use and Privacy Policy
KidsSoup Membership
A One Year I User KidsSoup Membership costs only $26.99.

Membership terms are for one year from your subscription purchase date. Each membership will automatically renew for another year. You can opt out of our KidsSoup Membership renewal program any time during the year. We also offer discounted school licenses:
3-User School License only $78.54
5-User School License only $128.20
10-User School License only $242.91

Purchase Order Instructions
Payment options:
You can pay per credit card through our secure payment center or use PayPal to pay by e-check or credit card.
Yes! We accept international credit cards.
We accept US Bank check payments or money orders in U.S. Dollars. View our Check Payment Instructions.
No Risk! 10 Day Trial
We offer a No Risk! 10-day, no questions asked, money back guarantee! If you are not satisfied with our offering during the 10-day trial period, send us an email at: members@kidssoup.com with your name and email address and we will refund you the money the next day. Please note: You are not permitted to save any of the files offered on our member site during your trial period. All our files have electronic signatures attached (are track-able) and are copyrighted.
Membership Renewal and Opt Out
Each Membership will automatically renew (therein referred to as Automatic Renewal Program) each year for additional one-year periods commencing on the day of the one-year anniversary of the day in which the Membership was purchased unless (i) you notify us by email, at renewals@kidssoup.com, of your decision to opt out of the Automatic Renewal Program; (ii) you notify us by telephone at 858-756-8644 of your decision to opt out of the Automatic Renewal Program; or (iii) your Membership is cancelled or we terminate your Membership.
Note: To enable us to process your request, it's important that you provide us with your name and email address of your account.

Read our Terms of Use and Privacy Policy.