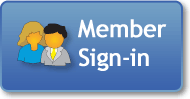 Themes
Seasons
Holidays
Celebrations
Themes

Next New Theme:

January 2015
Alligators

When Saving Time and Money Is Important and Quality Matters!
1 Year KidsSoup Resource Libary Membership only $2.25 a month!
When you purchase our one-year KidsSoup Resource Libary Membership, you get access to our online KidsSoup Resource Library filled with more than 8,000 age-appropriate easy-to-implement and teacher tested preschool and kindergarten curriculum-based activities, learning games, lessons, printables, worksheets, unique crafts with pictures step-by-step instructions and patterns, original rhymes, songs, creative learning center ideas, and folder games. Buy Now!
Our ready-to-use preschool and kindergarten crafts, activities, and lesson plans, and other resources cover essential preschool learning objectives and make your daily planning fast, easy, and affordable. The cost is the same regardless of how many children you have in your care. Simply choose the preschool craft or preschool activities based on the ability of your children and print as many pages as you need. Our KidsSoup Resource Library currently contains more than 200 themes. Our preschool activities and preschool lesson plans are created by curriculum specialists and current and former teachers. All our resources are aligned to the NAYEC Guidelines and Kindergarten Common Core State Standards.
Preschool and Kindergarten Resource inside our KidsSoup Resource Libray
| | | | |
| --- | --- | --- | --- |
| | | | |
| Felt Story Activities and Printables | Language Arts Activities and Lessons | Counting and Numbers Activities and Lessons | Weekly Lesson Plans |
| | | | |
| Science activities and lessons | Story time lessons and activities | Word wall for each theme | Emergent Readers color and b/w for each theme |
| | | | |
| Circle time activities and games | Original finger plays, rhymes, and games | In the Classroom lessons and activities | Small Word Areas |
| | | | |
| Language arts activities | Colors activities and games | Learning games | Folder games |
| | | | |
| Calendar numbers | Fine motor skills activities | Story time puppet crafts | Worksheets |
| | | | |
| Sensory play activities | Snack ideas and recipes | Early math activities | Sight words activities and games |
Click on any of our current theme links to view some samples of our preschool and kindergarten activities and resources for each theme. We are adding new resources each month and we don't remove any existing resources! Join our community and become a member now! (only $26.99 for one year!)

New Preschool and Kindergarten themes added 2014/15
Back to School with Pete the Cat theme and activities
Monsters and Halloween
theme and activities

Fall and Leaves
theme and activities

Christmas Around the World activities
Brush Your Teeth
theme and activiites
Flowers and Garden
theme and activities
My Heart is Like a Zoo
theme and activities
The Little Red Hen
theme and activities
Ducks and Pond
theme and activities
Aliens and Robots
theme and activities
Under the Sea
theme and activities
Safari
theme and activities


What our subscribers say:
I just wanted to let you know how much I enjoy your KidsSoup Resource Library website. I have found so many wonderful activities to enhance my classroom. Everything on your site is so well-organized and creative!
- Terri Buter


What our subscribers say:
I get so much use out of your KidsSoup and ABC Twiggles. My student appreciate all the puppets etc that we make from your patterns. I have been doing preschool for over 20 years and I use your patterns more that any others. I would like to tell you to keep up the good work as I really appreciate it.. - Pat Hazledine