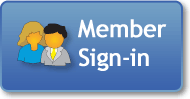 Themes
Seasons
Holidays
Celebrations
Themes

Next New Theme

January 2015
Alligators


When Saving Time and Money Is Important and Quality Matters!
Halloween Crafts, Halloween Preschool Activities, Halloween Kids Crafts and Games, Printables
Halloween Crafts and Halloween Preschool Activities. Creepy cobwebs and bats to carved jack-o-lanterns, witches, and friendly ghosts and skeletons, Halloween is a great time to spend with family and friends. For this special time of year, we have created some great Halloween craft ideas, Halloween activities, and games for your kids and your family to enjoy. View also our spider crafts and activities and bat crafts and activities. Samples of our more than 100 Halloween kids crafts, games, and printables available in our KidsSoup Resource Library:


Halloween
Folder Game


Halloween
Word Wall

Halloween Activities and Lessons


Witch Arts and Crafts Projects


Halloween Booklet Emergent Reader


Ghost Craft

Halloween
Bingo Game


What Our Subscribers Say:
"I just wanted to let you know how much I enjoy your KidsSoup Resource Library Website. I have found so many wonderful activities to enhance my classroom. Everything on your site is so well organized and creative. It makes my job of planning so much easier and gives me more time to focus on what I love to do—teach!"
~Terri Butler


Halloween Crafts, Halloween Preschool Activities, and Printables
Ghost Art Project
Make a sponge ghost stamp (you can use our ghost pattern). Have your children draw an outline of a haunted house on black construction paper with some windows and a door. Cut the windows and the door opening. Glue some yellow paper to the back of the window and door. Draw and cut some dark clouds and a moon out of paper and glue along with haunted house on dark blue construction paper. With white paint stamp ghost all around your haunted house and add eyes and mouth with a black marker.
Halloween Graveyard Table Decoration
Take an old white sheet and dye gray. Rip or tear the bottom edge into tatters and cover table loosely. Use a package of spider webbing until it covers the whole table and hangs over the edges of the table. Hang some plastic spiders ont the web. Get some rubber rats and place them on some old hard bread. Make tombstone place cards and make a tombstone out of an empty cereal box.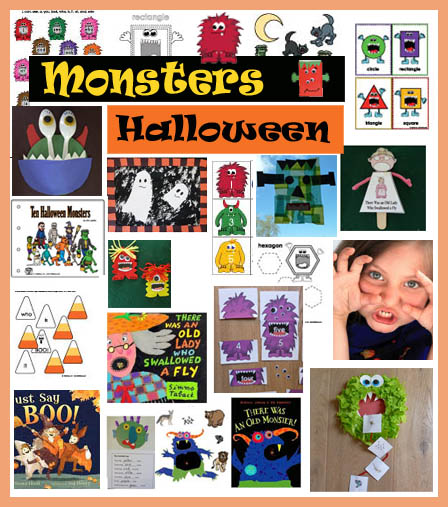 Trace the foot of a child on white craft foam. Cut foot pattern out of white craft foam. Trace and cut hand pattern and glue the hands on the back of the ghost (see picture above). Draw a face and glue wiggly eyes on the heel of the foot. Use ribbon or other materials to decorate your ghost. Enjoy!
Tear green craft paper to make some grass and glue on black or blue paper. Draw and cut 5 small circles for pumpkins. Glue craft sticks on paper to create a fence. With marker draw the pumpkins' eyes, noses, and mouths and glue all 5 pumpkins on top of the fence. Tear small green pieces to decorate the pumpkins.
Gauze Ghost
Mix white glue with water. Dip gauze sheets into glue/water mixture and hang over soda bottle (turned upside down) and let dry. Shape gauze into a ghostly figure. When dry, remove bottle and add black eyes and mouth cut from felt or craft paper. Hang from a string or display for a spooky decoration.
Halloween Spooky Tree
Build a spooky tree decoration using branches sprayed with black paint. "Plant" the tree using plaster of Paris prepared in a bucket. Fill potting pot with plaster of Paris and add your Halloween spooky tree branches. Use web, plastic spiders, and little glue ghosts to decorate your tree. Use elastic thread to hang your Halloween items.
Ghoulish Lamps
Buy some of these round or square cheap white Chinese paper lanterns. Cut bats, pumpkins, and moons out of black craft paper and tape to the inside of lampshade and replace light bulb with a orange light bulb.
Sparkling Pumpkins
Pumpkins become instant glamorous Halloween decorations with glittery stems and some halloween ribbon. Choose a pumpkin with a long stem. Wash and dry the pumpkin. Use paintbrush to apply glue to the stem and sprinkle with glue mixws with glitter while still wet. Let dry. Place nice Halloween ribbon around the stem. Curl if desired.
Halloween Rhymes:
Five little ghosts dressed all in white
Were scaring each other on Halloween night.
"Boo!" said the first one, "I'll catch you.'" (Hold up pointer finger.)
"Wooo," said the second, "I don't care if you do! (Hold up middle finger.)
The third ghost said, "You can't run away from me." (Hold up ring finger.)
And the fourth one said, "I'll scare everyone I see! (Hold up little finger)
Then, the last one said, "It's time to disappear." (Hold up thumb.)
"See you at Halloween time next year!"
The Night Before Halloween
Ghost Finger Play
I saw a ghost (Fingers circle eyes.)
He saw me too (Point to yourself.)
I waved at him (Wave your hand.)
But he said, "BOO!"