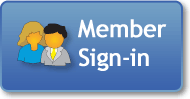 Themes
Seasons
Holidays
Celebrations
Themes

Next New Theme:

January 2015
Alligators


When Saving Time and Money Is Important and Quality Matters!
Bat Crafts and Bat Preschool Activities, Games, Lessons, and Printables
Bat Preschool Curriculum Activities. Although there really is nothing to fear about bats, and they don't really attack people to drink their blood nor are they blind, it's fun to let your imagination run wild, especially around Halloween. Read the book Stellaluna by Janell Cannon, a charming story about a fruit bat whose world is turned upside down. Let your children be batty for bats and learn about these benifical creatures with our "spookatacular" bat and Stellaluna related activities, crafts, rhymes, games, lessons, and printables. Samples of our more than 80 bat curriculum activities, crafts, games, and printables available in our KidsSoup Resource Library:

Stellaluna Felt
Story and Activities


Bats Art
and Craft Projects

At the Bat
Folder Game
Bat Finger Plays,
Rhymes and Songs

Scat the Black Bat
Storybook

Bat Writing
Worksheet

At the Bat
Printable Booklet

Bat
Games

Bat
Coloring Pages

Bat Headband
Craft


What Our Subscribers Say:
"I just wanted to let you know how much I enjoy your KidsSoup Resource Library Website. I have found so many wonderful activities to enhance my classroom. Everything on your site is so well organized and creative. It makes my job of planning so much easier and gives me more time to focus on what I love to do—teach!"
~Terri Butler


Free Bat Crafts, Bat Preschool Curriculum Activities, and Printables
Bats often get a bad rap. They are one of the most misunderstood animals on the planet. Did you know that bats are quite beneficial to us? They eat harmful bugs like grasshoppers and mosquitoes which can destroy crops and spread diseases. They help spread fruit seeds and pollinate flowers. Even their poop, or guano, is beneficial as it makes an excellent fertilizer. This month your child will be batty for bats with our "spookatacular" bat-related activities in the KidsSoup Resource Library . Your child will enjoy learning about bats through listening to stories, making fun crafts, playing games, and reciting poems
View also our Bat Twiggle Magazine edition for more free bat crafts, activities, recipes, and games
Twenty Questions
Place a toy bat inside a paper sack. Explain to your child that he/she is allowed to ask twenty questions to decide what is inside the sack.  Record the number of questions asked by placing tally marks on a piece of paper.  When all twenty questions have been asked, ask, "What do you think is in my sack?" By the process of elimination, your child hopefully will be able to solve what is the bag.  If not, follow-up with a discussion of what questions would have given him/her more helpful information.
Bat Craft - Finger Puppet
Bats are familiar figures when the leaves start to turn and Halloween is just around the corner. Your child will enjoy learning about bats by making this fun bat craft and singing the bat song.
What you need:

Bat printouts
White pencil
Black construction paper
Wiggly eyes
Stapler
Scissors

What you do:

Print bat pattern on heavy printing paper and cut out. Let children color it or use a white pencil to trace the bat shape onto black construction paper and cut out. Cut a strip of craft paper and staple one end to the back of the bat. Push strip a little bit together to make a loop and staple the other end of the strip to the bat (see picture below). Let children slide a finger through the loop to play with their bat puppets. Sing the following song together:
Bat song and book suggestion: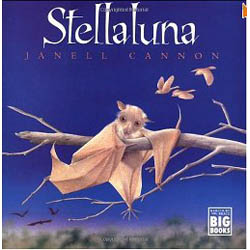 Bats Are Sleeping
(Tune: Frere Jacques)
Bats are sleeping,
Bats are sleeping,
Upside down,
Upside down.
Sleeping in the morning.
Waiting for the night to come.
To fly around.
To fly around.
Bat Cave
Using large cardboard boxes or tables and blankets, make a bat cave. Let your child use it for dramatic play or for reading books about bats.
Stellaluna
Stellaluna by Janell Cannon is a charming story about a fruit bat whose world is turned upside down. After reading the story to your child, discuss with your child how birds and bats are different and what it means to be a friend.
Bat Chips
Using a bat shaped cookie cutter, cut flour tortillas into bat shapes. Lightly brush both sides of each bat shape with oil. Place tortilla shapes on cookie cutter and place in oven. Broil, flipping chips once when they begin to brown. When brown on both sides, sprinkle lightly with salt or a mixture of cinnamon and sugar.

Learn More about Bats:
http://www.kidzone.ws/animals/bats/index.htm