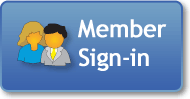 Themes
Seasons
Holidays
Celebrations
Themes

Next New Theme:

January 2015
Alligators


When saving time and money is important, and quality matters!
Fire Fighter Crafts, Firefighter and Fire Safety Preschool and Kindergarten Activities, Lessons, Fire Fighter Daycare Games Games, and Printables
Fire Fighter Crafts and Fire Fighters Preschool Activities! Fire is magical to children. It emits warmth and light and is used in many types of celebrations around the world. However, fire also has a scary side. It can be dangerous when it is misunderstood or used inappropriately. For these reasons, children need to learn at an early age that fire is not for play. They also need to learn how to protect themselves if they come into contact with fire. Our resources introduce children to the benefits and dangers of fire. It also provides numerous child-friendly safety tips and loads of information about firefighters and the important work they do. Many wonderful books, rhymes, movement activities, games, and interactive materials are included to make the learning process fun, educational, and empowering.Find more than 80 Fire Fighter Crafts, Fire Fighter Preschool Activities, Fire Fighter Daycare Games and printables inside our KidsSoup Resource Library.
KidsSoup Membership Information
Free firefighter and fire safety crafts, activities, printables and ideas

9-1-1 Keeping Safe
Lessons, Activities

9-1-1 Coloring Pages
and Worksheets

Fire Safety Rules
Printable Booklet


Firefighter
crafts

Fire Safety Posters
and lessons

Stop, drop, and roll
lesson and activites

Firefighter Rhymes,
Songs, and Games

Firefighter
Folder Games

Firefighters
Story Book

Firefighter
Word Wall


What Our Subscribers Say:
"I just wanted to let you know how much I enjoy your KidsSoup Resource Library Website. I have found so many wonderful activities to enhance my classroom. Everything on your site is so well organized and creative. It makes my job of planning so much easier and gives me more time to focus on what I love to do teach!"
~Terri Butler
Read More


Free Firefighter and Fire Safety Printables, Lesson Ideas, and Rhymes
To begin the fire safety unit ask children what they know about fire, firefighting, and fire safety. Use chart paper and a large black marker to record their responses. This initial discussion will help you best use the materials in the theme to meet your group's needs with respect to information that is confusing, missing, or vague. At the end of the unit, you can ask children to tell you what they know about fire, firefighting, and fire safety a second time.
For our Newsletter Subscribers:

Fire Drill
Certificate
View our Keeping Safe Twiggle Magazine Edition for firefighter snacks, and book suggestions.
Plan and practice home or school fire alarm safety drills:
Educate children about:
Smoke alarms warn about fires
Practice stop, drop and roll
Get low and go under the smoke
Get out of a burning building and stay out
Don't be afraid of Firefighters - Firefighters rescue people
Hot things burn and don't play with fire
Plan and practice a home fire escape plan
Designate a meeting place outside.
Stop, Drop, and Roll: Explain to the children that if their clothes ever catch on fire, they should "stop, drop, and roll." Demonstrate the proper technique in the classroom and place some felt flames on their clothing and let children practice stop, drop, and roll until the flames are off the clothes.

Crawl below the smoke Use a bed sheet and let some children hold the sheet on each side. Have children "shake" the sheet up and down to make pretend smoke. The other children practice crawling under the sheet on their hands and knees to escape the smoke.
Smoke Chant
If you don't want to choke
Crawl under the smoke.
Get down on the floor
And head for the door.
(Author Unknown)
Game:
Smoke, Smoke, FIRE!
Played like "Duck, Duck, Goose" . Once child goes around the circle, and saying "smoke, smoke, Fire."
Song:
Wheels on the Fire Engine
(Tune: The Wheels on the Bus)
Sing the song but use the sound and movement of: Siren, ladder, seat belts, fire dog, hose, water, etc.
Rhymes: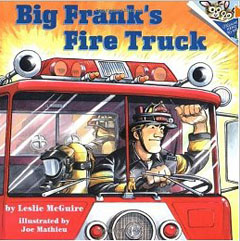 Five Little Firefighters
Five Little firefighters sleeping in their bed
The first one said, "Put your helmet on your head!"
The second one said, "Down the pole we'll slide."
The third one said, "Get ready to ride!"
The fourth one said, "Put your gas mask on your nose."
The fifth one said, "I'll grab the hose!"
Then Woooo went the siren and out went the fire
And the five little firemen could finally retire!
Big Frank's Fire Truck (Pictureback(R))
Never Play With Matches
(Tune: Frere Jacques )
Never, never play with matches.
If you do, if you do,
You might burn your fingers,
You might burn your fingers,
That won't do!  That won't do!
Never, never play with matches.
If you do, if you do,
You might burn your clothes,
You might burn your clothes,
That won't do!  That won't do!