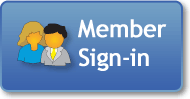 Themes
Seasons
Holidays
Celebrations
Themes

Next New Theme

January 2015
Alligators


When Saving Time and Money Is Important and Quality Matters!
Squirrels Crafts, Squirrel Preschool Activities, Squirrels Preschool Arts And Crafts, Rhymes, and Printables
Squirrels Preschool Activities and Squirrels Crafts. Discover and experience nature and animals in fall and autumn. Hand out a paper lunch bag for each child and take the children on a walk to collect a variety of leaves. Talk about the color, sizes, and shapes of the leaves. Provide boxes for children to sort the leaves. Learn to identify different kind of leaves and play fun games. Squirrels are scampering to gather nuts to store for the winter. This month your kids will go nuts for the squirrel crafts, activities, lessons, games, and resources that we've gathered for you. Samples of our over 50 squirrels crafts, games, squirrels preschool activities, Squirrels arts and crafts, games, and printables available in our KidsSoup Resource Library:
What Our Subscribers Say:
As a home daycare provider and mother of 3 I wanted to Thank You for providing a site that is so easy to use and chock full of ideas. There is always educational and easy crafts, activities and games available for such a wide variety of themes on your site. I was so happy to have found a site that offers everything that I needed in one place without spending time searching all over the internet. My search has ended, KidsSoup is my website for all of my daycare planning activities.
Thank you again for making a busy home daycare providers job a little easier!
~Annette, Ontario


Free Preschool and Kindergarten Squirrels Activities
Ask children what they like about trees. Think about the leaves that change in colors from season to season. What are some other beautiful things about trees?
Trees give us shade and help cool the air.
Trees clean our air.
Trees provide homes and food for many animals (birds, squirrels, bugs, and mice).
These animals and others get much of their food from trees (bark, nuts, leaves, and fruit).
View also our Twiggle Magazine for free squirrels crafts, activities, games, and recipes
Seasons of Life
Show pictures of trees in each season of the year. Ask children to identify the season and choose words to describe each: bare, blossoming, budding, colorful, green, etc. Ask children what else is going on in nature during each of these seasons when the tree changes (colder or warmer temperatures, snow, etc.). Ask children if they know what makes the tree change.
Explain that trees change because the temperature changes and the length of the days grow or are getting shorter.
Summer
The days are long. The weather is warm. The leaves are green.
Long summer days with lots of sunshine help trees produce food for themselves so they can grow and produce fruits.
Fall
The days are growing shorter. The weather is growing colder. The leaves are red, orange, yellow, and brown.
In the shorter, colder days of fall the tree stops making food and drops the leaves to get ready for winter.
Winter
The days are short. The weather is cold. The leaves have fallen off the tree.
In winter the trees go into a resting time.
Spring
The days are growing longer. The weather is growing warmer. New leaves are growing on the tree.
In spring the days are getting longer and the air gets warmer. The trees start making leaves.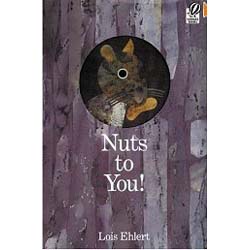 Gray Squirrel, Gray Squirrel
Gray squirrel, gray squirrel
Shake your bushy tail. (Pretend to shake tail.)

Gray squirrel, gray squirrel
Shake your bushy tail, (Pretend to shake tail.)

Wrinkle up your funny nose, (Wrinkle nose.)
And put a nut between your toes. (Pretend to eat a nut.)

Gray squirrel, gray squirrel
Shake your bushy tail. (Pretend to shake tail.)
Squirrel Childrens Picture Book
Squirrels Finger Rhyme
Wisky, frisky, (Move finger side to side.)
Hippity hop, (Move finger up and down as hopping.)
Up he climbs (Raise finger high in the air and wiggle.)
To the tree top.
Whirly, twirly, (Move finger in small circles.)
Round and round,
Down he scampers (Lower finger, wiggling back and forth.)
To the ground.
Furly, curly, (Move arm in circles, getting larger.)
What a tail!
Tall as a feather, (Extend arm in the air.)
Broad as a sail! (Wave arm back and forth)
Wheres his supper? (Lower arm and shade eyes.)
In a shell (Hold palm up and curl fingers into a fist.)
Snappity, crackity, (Open hand, palm up.)
Out it fell!