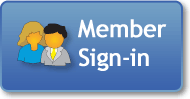 Themes
Seasons
Holidays
Celebrations
Themes

Next New Theme:

January 2015
Alligators


When Saving Time and Money Is Important and Quality Matters!
Earth Day Preschool Activities and Kindergarten Earth Day Lessons, Crafts and Printables
Earth Day began on April 22, 1970 and is celebrated every April 22 since then. It's a day to remind us to take care of our Earth. We reflect on our planet, our environment, and learn what we can do to help keep the earth healthy. With the help of EarTwiggle children will learn about the three Rs: Recycle, reuse, and reduce. Find Kindergarten Earth Day lessons, and over 50 Earth Day activities, crafts, games and printables for preschool and Kindergarten in our KidsSoup Resource Library. See also our Weather theme .
Free Earth Day Crafts, Earth Day Activities, Rhymes, and Printables

Take Care of the
Earth Book

Earth Day
Coloring Pages


Earth Day
Crafts

My Water Book
Printables

Earth Day
Word Wall


Nature Crafts


Recycling Craft
and Activities

Take Care of the
Earth Games

Earth Day
Printables


What Our Subscribers Say:
"I just wanted to let you know how much I enjoy your KidsSoup Resource Library Website. I have found so many wonderful activities to enhance my classroom. Everything on your site is so well organized and creative. It makes my job of planning so much easier and gives me more time to focus on what I love to do—teach!"
~Terri Butler


Recycle, Protect, and Reduce
Discuss with your children that we need to recycle things so we stop creating so much trash. We need to stop wasting our precious resources like water and protect the living space of animals and people. We need to stop polluting our air, land, and water. We need to save energy and use our natural energy resources like the sun or the wind to keep our Earth a healthy place for living things.
Take care of the Water:
Talk to children about why water is so important to us. Learn about where water comes from and explain the water cycle with our The Little Raindrop story booklet. Learn about the water cycle online at: (http://www.kidzone.ws/water/index.html).
Talk about the need to keep rivers, lakes, and ponds clean for animals to live in and for us to have good water to drink.
Water pollution activity: Place a white carnation in a container of black-colored water. The colored water will work its way up the stem and into the flower, turning the flower gray. Discuss how water pollution can get into plants. Animals and humans eat plants. What can pollution do to us?
Talk about how we can save water. Turn off the water while brushing your teeth, etc.
| | |
| --- | --- |
| New for 2013 | I Can Help Our Earth Earth Day Craft |
Earth Day Rhymes and Book suggestion:
Let's Use, Reuse, and Recycle
Let's use, reuse. and recycle.
Let's keep Earth as clean as can be.
The more we reuse, the less we abuse
Our wonderful land, air, and sea.
Jean Warren

| | | | | |
| --- | --- | --- | --- | --- |
| | | | | |
| Easy to Be Green: Simple Activities You Can Do to Save the Earth (Little Green Books) | I Can Save the Earth!: One Little Monster Learns to Reduce, Reuse, and Recycle (Little Green Books) | The Adventures of an Aluminum Can: A Story About Recycling (Little Green) | The Adventures of a Plastic Bottle: A Story About Recycling (Little Green) | Where Does the Garbage Go?: Revised Edition (Let's-Read-and-Find-Out Science 2) |
| | | | | |
| The EARTH Book | The Three R's: Reuse, Reduce, Recycle (What Do You Know About? Books) | Curious George Plants A Tree | Compost Stew | The Lorax (Classic Seuss) |
Save Trees
Author unknown

Save trees
It's a breeze!
To recycle paper
You be the maker!
Keep the Earth Clean:

Explain to children that they can help keep their world looking clean by making sure that trash goes in the waste basket and not on the ground. Have children keep an eye out for litter and clean up their neighborhood or school ground.
Keep the Air Clean:
Read The Lorax by Dr. Seuss. Talk about the story and air pollution. Trees and plants clear the air. Plants and trees turn carbon dioxide into the oxygen that we need to breathe. Explain that we cannot see air but that it is all around us and that we need to keep our air fresh and clean to be healthy. Trees also help keep the soil from eroding away, and they give animals a place to live. Plant a tree or plant.
Air Activity: Have children blow through a straw, trying to move a cotton ball, paper, etc.
Planting Activity: Have children plant flowers and plants and then watch them grow. Recycle a milk carton and make it into beautiful planter for planting seeds or growing plants.
More Recycle Songs:
The More That We Recycle
(Tune: Did You Ever See a Lassie Go This Way and That?)

Oh, the more that we recycle, recycle, recycle,
Oh, the more that we recycle,
The happier we'll be.
Cause your earth is my earth
And my earth is your earth
So the more that we recycle
The happier well be.
A Recycling Song
(Tune: Frere Jacques)

Save your bottles, save your bottles,
Save your cans, save your cans
Bundle up your papers, bundle up your papers,
Thats the plan, thats the plan.
Earth Day Craft
Sun Print
Take a dark colored craft paper and arrange different items like leaves, flowers, yarn, and other items on the paper. Place in sunshine for about 1 hour. Remove items and remove from sunshine. Only the silhouettes of the items will remain on the paper. You just made a sun print.
Bottle Balero Toy Craft
Cut the bottom of a small plastic bottle. Cut a stripe of craft paper that fits around the bottle. Decorate with stickers, craft paper, etc. Add glue to the bottle and wrap craft paper strip around the bottle. Let dry. Tie a string of yarn to the bottle neck. Take a piece of heavy duty aluminum foil and place yarn on top. Form aluminum foil into a ball.
Game play:
To play "ball in a cup" or balero, the player holds the toy at the bottle's neck and let the ball free fall. The player then has to toss the ball upward by jerking the arm holding the toy. The main goal of the game is to put the ball in the cup.