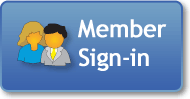 Themes
Seasons
Holidays
Celebrations
Themes

Next New Theme

January 2015
Alligators


When Saving Time and Money Is Important and Quality Matters!
Hanukkah Crafts, Hanukkah preschool activities Hanukkah and Hanukkah and Kwanzaa Kindergarten Art Projects
Hanukkah Crafts, Hanukkah preschool activities, and Kwanzaa Crafts. Around the world, people from different countries and different families celebrate the winter holiday season in different ways. Some with twinkling lights illuminating trees and houses, some with jolly old Saint Nicholas, hanging stockings from fireplace mantles, lighting candles, and giving presents. Whether you celebrate Christmas, Hanukkah, and/or Kwanzaa, it's a time of gift giving, reflection, and to be with family and friends. This month access our KidsSoup Online Resource Library to find fun Christmas around the world, Hanukkah, and Kwanzaa arts and crafts, activities, games, and resources to help your little "angels" get into the Christmas spirit. Merry Christmas and Happy New Year to you and your loved ones!
Samples of our NEW Hanukkah crafts, Hanukkah preschool activities, and Kwanzaa crafts, games, and printables available in our KidsSoup Resource Library:
Free Christmas Crafts, Hanukkah Crafts, and Kwanzaa Crafts, Activities, and Printables

Kwanzaa Crafts
and Activities

Kwanzaa Crafts

Kwanzaa
Printables

Hannukka Rhymes
and Activities


Dreidel Rhymes
and Games

Hanukkah
Printables

NEW
Christmas Crafts


Santa Coloring Pages and Worksheet


What Our Subscribers Say:
I have truly loved the site. I've been teaching in my family day care home for 23 years. I've got loads of books and ideas, but I'm always looking for new and interesting ones. I work with children who are learning to hold a crayon and play in pudding and others ( age 5) who can read at a second grade level. So the many levels I teach takes a huge variety of ideas. This is my second year as a member. I thank you for your work in putting this site together. Keep up the good work.
~Barb Hose


Free Christmas, Hanukkah, Kwanzaa Crafts, Activities, and Printables
Show a picture of a birthday cake (or present a real birthday cake) to children. "On December 25 many people around the world celebrate the birthday of a very special person. Do you know whose birthday it is?" Give children time to respond. "Yes, it's the birthday of baby Jesus. Jesus was not really born on December 25. It is the day that people chose a long time ago to represent his birthday."

Ask children to tell you some other things that they know about Christmas or how they celebrate Christmas. Make a list on the board or on a sheet of chart paper. Then, discuss the following Christmas symbols and traditions with children:
| | | | | |
| --- | --- | --- | --- | --- |
| | | | | |
| | | | | |

Christmas Tree
Show children a picture of an evergreen tree decorated. "Before Jesus was even born, many people would decorate an evergreen tree like the one in this picture with fruits at feast that they celebrated in the middle of winter. The evergreen tree was a sign to them that winter would end. Later, people in Germany began to decorate fir trees both inside and outside with roses, apples, colored paper, and candles. The idea of decorating a tree spread to England and America." If available, show child a map of the world. Point out Germany and America.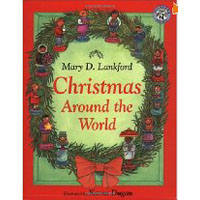 Ornaments
"The first Christmas trees were decorated with real fruit and flowers. Later, people added cookies, nuts, candies, tiny gifts, and lighted candles. Then, people called glass blowers began making glass balls to decorate trees."
Christmas Carols
Sing a verse or two of a carol that is most likely familiar to children, such as "Jingle Bells" or "Deck the Halls." "Do you recognize this song? Do you know what this kind of song is called?" Let children respond. "This kind of song is called a carol. Hundreds of years ago, caroling was a custom of dancing and singing around a Christmas tree outside. Now, people often go door to door singing to their neighbors."
Poinsettia
Show children a real poinsettia or a picture of one. Discuss what the poinsettia looks like. Explain that the red petals are not really petals; they're actually leaves. Then, tell the following story about how the poinsettia became a symbol of Christmas. "A long time ago there was a poor Mexican girl who had no gift to give Jesus. As she walked to church, she felt so sad. She wanted to give something, so she gathered some weeds from the roadside. When she got to church, she placed them in front of baby Jesus in the nativity scene. Suddenly, bright red blossoms sprouted from the weeds. From that day on, the bright red flowers were known as the Flores de Noche Buena, or Flowers of the Holy Night. Today we call them poinsettias."
Burning of a Yule Log
"In early days, fire was a symbol of home, safety, and warmth. People from England started the custom of burning a Yule log on Christmas Eve. They decorated it with red ribbons and glitter. The log would burn for one whole night, smolder for twelve days symbolizing the twelve months of the year, and then be put out. After the holidays ended, a piece of the log was saved to rekindle the next year's log."
Mistletoe
If available, show children some real mistletoe or a picture of some. "A long time ago, mistletoe was thought to have healing powers. So people would place a sprig of mistletoe over their doorways to help keep away bad things and to bring health, happiness, and good luck."
Candles
"People used to often place candles in windows during the Christmas season as a sign to those passing by that shelter and warmth could be found within."
The Star atop the Christmas Tree
"The Star of Bethlehem guided the three wise men who brought gifts to Jesus. Eventually, stars were placed on the tops of Christmas trees to celebrate his birth."
Advent Calendar Crafts and Activities