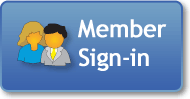 Themes
Seasons
Holidays
Celebrations
Themes

Next New Theme:

January 2015
Alligators


When saving time and money is important, and quality matters!
Bees Crafts, Bee Preschool Activities, Lessons, Games, and Printables
Bee Preschool Curriculum Activities. What's the buzz all about? It's about this month's theme—BEES. What would we do without these little creatures? They provide us with honey and they pollinate flowers. And they are like humans in many ways: bees have jobs, bees make bread, and bees like to dance. Our educational bee-related crafts, activities, folder games, rhymes, and resources will provide your child with hours and hours of learning and fun. Here are some of our more than 80 bee crafts, bee preschool activities, and resources available in our KidsSoup member site:
KidsSoup Membership Information
Free bee crafts, bee preschool activities, coloring pages, and printables

The Honeybee and the Robber Activities

Bee Life Cycle
Hexagon Booklet

Bee Life Cycle
Lesson and Activities

Bee Crafts
and Artwork

The Hexagon
Lesson and Games

Odd or Even Numbers
Activities, Worksheet

Bee
Word Wall

Bee
Folder Games

Bee Finger Rhymes,
Rhymes, and Songs

Buzzy the Honeybee
Story Book


What Our Subscribers Say:
"I just wanted to let you know how much I enjoy your KidsSoup Resource Library Website. I have found so many wonderful activities to enhance my classroom. Everything on your site is so well organized and creative. It makes my job of planning so much easier and gives me more time to focus on what I love to do teach!"
~Terri Butler
Read More


Free bee crafts, activities, rhymes, coloring pages, and printables
Crafts:
Flower Pot with Bee Craft
Decorate a plastic cup with bee and flower stickers. Plant some flower seeds. Glue a bee cut out to the top a of craft stick to make a plant stake.
Balloon Bees
Blow up a yellow balloon for each child. Have children draw with eyes, mouth, and stripes with a black marker. Let them tap their "bees" around the room to the "Flight of the Bumblebee" by Rimsky-Korsakov.
Bee Activities
Plant a Bee Garden
With children, plant flowers that attract bees such as black-eyed Susans, lantana, and zinnias and herbs such as lavender, basil, and sage.
Where Are My Bees?
To reinforce the parts of a bee, play this fun game with your children. Have children sit in a circle and let them pretend to be little bees in a classroom. Explain that the little bees will learn about their body parts and as soon as the teacher ask them about their wings they can fly around the room until the school bell rings (demonstrate the little bell ringing.)
Call out "Where are my bees?" Let children stand up and say, "Here we are!" Ask, "Where's your head, little bees?" Children point to their heads and say, "Here's my head." Ask, "Where's your thorax, little bees?" Children point to their chest and say, "Here's my chest." Ask, "Where's your stomach, little bees?" Children point to their stomach and say, "Here's my stomach." Ask, "Where are your wings, little bees?" Children flap their arms and say, "Here are my wings." And let them fly around until you ring a bell to gather back in the circle.
Repeat with other body parts such as eyes, tongue, and legs. As soon as you as "Where are your wings, little bees?" let the little bees fly around in the room.
SNACKS
Note: Before you serve any honey snacks check for honey allergies.
Honey Milk Balls
Materials:
1/4 cup honey
1/4 cup peanut butter
1/2 cup powdered milk
3/4 cup graham cracker crumbs
Mixing bowl
Mixing spoon
Plate
What you do:
Mix honey, peanut butter, powdered milk, and graham cracker crumbs in mixing bowl. Form mixture into 2-inch diameter balls. Chill if desired and then eat.
Bee Songs and Rhymes:
Bumblebee on My Nose
(Tune: Jingle Bells)
Author Unknown
Bumblebee, bumblebee
Landing on my toes.
Bumblebee, bumblebee,
Now he's on my nose.
On my arms,
On my legs,
On my elbows.
Bumblebee, oh, bumblebee,
He lands and then he goes.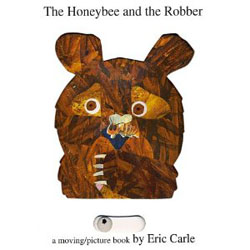 Do You Like To Buzz?
(Tune: Do Your Ears Hang Low)
Author Unknown
Do you like to buzz?
Are you covered all in fuzz?
Do you call a hive a home
In the garden where you roam?
Do you know how to make honey?
Are your stripes a little funny?
Do you like to buzz?
The Honeybee & the Robber by Eric Carle
Bees and Beehive Finger Play
Two Big Beehives
Author Unknown
Two big beehives (Hold out two fists.)
Closed up tight,
Protecting sleeping bees (Rest head on hands.)
All through the night.
When the morning sun (Make circle with arms over head.)
Shows its light,
Ten little bees (Hold out two fists.)
Take to flight. (Open fists and wiggle fingers away.)