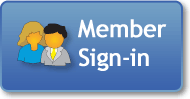 Themes
Seasons
Holidays
Celebrations
Themes

Next New Theme:

January 2015
Alligators


When Saving Time and Money Is Important and Quality Matters!
4th of July Preschool, Kindergarten, and Daycare Crafts, Activities, Games, and Printables
The 4th of July is here. It's a time for family and friends to gather for barbecues and fireworks displays and to honor the courage and faith of our founding fathers. It's time to paint the sky RED, WHITE, and BLUE, and we have just the crafts and activity ideas to help make your Fourth of July a spectacular celebration. Join the Independence Day parade—make some of our patriotic craft ideas and learn about the American Flag. Samples of our 4th of July crafts, activities, games, and printables available in our KidsSoup Resource Library:
Free Fourth of July Crafts, Activities, Games, and Printables


Statue of Liberty
Craft

Uncle Sam
Games


American Flag
Crafts and Activities


4th of July
Crafts and Activities

4th of July
Printables

A is for America
Literacy Activities


Fireworks
Crafts and Artworks

Statue of Liberty
Coloring Page

American Flag
Printables

American Flag
Tracing Worksheet


What Our Subscribers Say:
"I just wanted to let you know that this is one of the best sites that I have found! I am a teacher in a multi-needs classroom and use the activities on the KidsSoup resource library site for many of my units. There is something for everyone, of every skill level, and the activites are easily adaptable for each skill level as well. I love the colourful printables and always laminate them for future use. I have recommended this site to many of my other teacher friends, and have received many compliments on the art activities that we have done from the KidsSoup site. Standing ovation kidssoup.com! I am excited for upcoming topics!"
~Michelle G


Free 4th of July Activities, Crafts, and Printables
This 4th of July teach your Kids the American Flag Symbols:
The stripes represent the 13 original colonies.
The 50 stars represent the number of states.
The colors of the flag have meaning as well:
Red symbolizes Hardiness and Valor.
White symbolizes Purity and Innocence.
Blue represents Vigilance, Perseverance, and Justice.
Flag Code—How to Treat an American Flag
Pledge of Allegiance
I Pledge Allegiance to the flag of the United States of America and to the Republic for which it stands, one Nation under God, indivisible, with liberty and justice for all.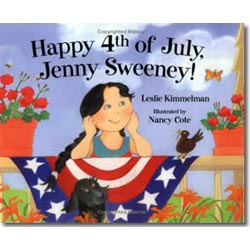 Proper Display of the American Flag
The flag should be displayed from sunrise to sunset. If the flag is displayed at night, it should be illuminated.
Never allow the flag to touch the ground or the floor.
The flag should be raised quickly.
To store the flag, it should be folded neatly and ceremoniously.
The flag should be cleaned and repaired when necessary.
When a flag is so worn that it doesn't look presentable anymore, it should be destroyed by burning in a dignified manner.
The flag is flown at half-staff to show respect for someone who has died.
4th of July Kids Activities
Fold a Flag
Take a flag and teach children the correct way to fold and store a flag.
Flag Puzzle
Give children a picture of an American flag and cut apart. Have children put the flag back together.
Firework Artwork
Every 4th of July celebration needs a fireworks. Have children drop different colored paint splats on black craft paper. Use a craft stick or the back of a brush to swirl or burst the paint out from the middle. Overlap the different colors and let dry. When dry, add glue to the firework designs. Next sprinkle glitter onto the wet glue to finish your very own fireworks.

4th of July Book Suggestion and Other 4th of July Resources
A is for America by Devin Scillian
This alphabet book explains much of America's history.
Hurray for the Fourth of July by Wendy Watson
A Salute to Our Flag - curriculum guide
Proud to be an American - coloring page
What Is a Flag?- writing activity

Pledge of Allegiance - with pictures printout