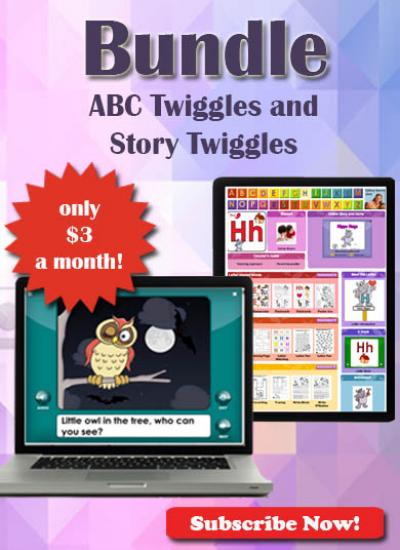 ABC Twiggles / Story Twiggles Bundle
One year subscription (single user / classroom.) Only $3 a month!
Get unlimited access to our ABC Twiggles member site and the Story Twiggles Library.
Please Note: To receive our confirmation email with the subscription information, please make sure you have Kidssoup.com on your safe sender list on your email program.
For Check Payments and Purchase Orders click here.
We offer multi-user discounts! A 5% volume discount is applied to purchases between 5 and 9 licenses. A 10% volume pricing is applied to purchases of 10 or more licenses. Select the number of users that will be accessing the member site and the discount will be applied on your checkout.
Frequently Bought Together