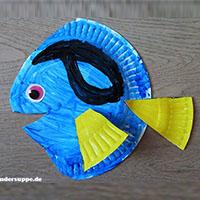 What you need:
2 lightweight paper plates
Blue paint
Yellow paint
Large wiggly eye
Scissors
Glue
Black marker
What you do:
With the black marker, draw a line as shown on the paper plate.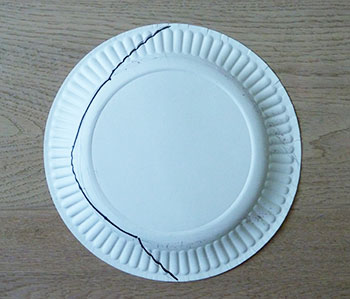 Let children paint the inside of the line blue.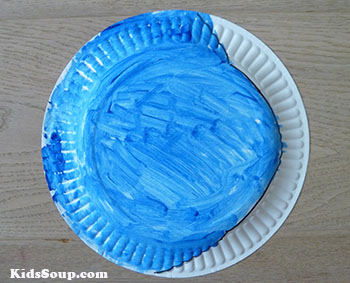 Draw two triangle shapes side by side on the second plate and color the shapes yellow.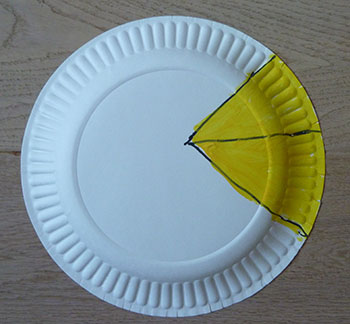 Cut out shapes. To make the tail, glue one yellow triangle to the back. Fold the end of the second triangle to form a flap as shown in picture.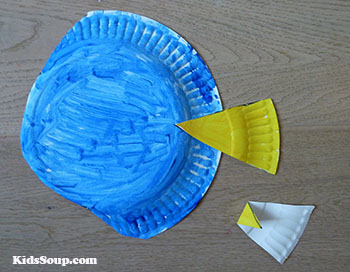 Glue fin and eyes to the fish.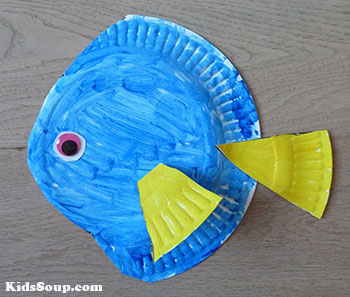 With a brush, paint the black details of the fish on the plate. Cut out the mouth piece.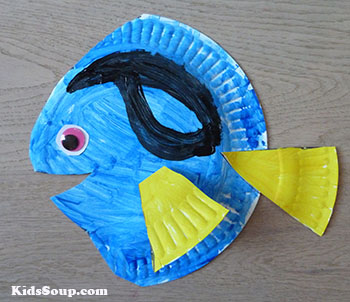 Dory - Blue Tang Fish