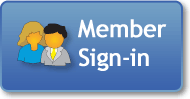 Monthly Newsletter
Twiggle Magazine


Themes
Seasons
Holidays
Celebrations
Themes

Next New Theme:

KidsSoup Newsletter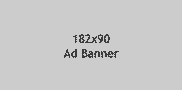 When Saving Time and Money Is Important and Quality Matters!
KidsSoup Privacy Policy
The KidsSoup.com website is a place for parents, educators, and teachers to find quality educational information and resources, arts and craft projects, activities, lessons, printables, and storybooks that nurture children's development, imagination, and creativity.
Security
We understand that you might be concerned about buying online. That is why the security of our site is as important to us as it is to you, our customer. We use the best technology available to ensure that your payment information is processed confidentially and accurately. We believe we can make shopping at KidsSoup's store a safe place to shop.
Protecting Your Email Address and Contact Information
Your privacy is very important to us. Your name, email address, credit card information, street address, and telephone number are always held in the strictest confidence. This information will only be used to process and communicate with you. You will only be sent new product announcements at your request and if you are on our mailing list. In addition, contact information will not be given, traded, or sold to anyone else.
We sometimes offer contests, games, and promotions where you can enter online. The only time we collect email addresses is when they are voluntarily submitted.
Our Mailing List
Your email address will only be used to send you our newsletter with new product announcements upon your request. You may unsubscribe at any time and we will not keep a record of your email address. Your email address will not be given, traded, or sold to anyone else.
Sending Us Comments and Questions
Your comments and questions are always welcome, and your email address will only be used to reply to your message. Your email address will not be added to any mailing lists, not given, traded or sold to anyone else.
No personal identification information is collected unless you provide it for one of the reasons stated above.
If you have any comments and questions about this privacy policy, please contact customerservice@kidssoup.com