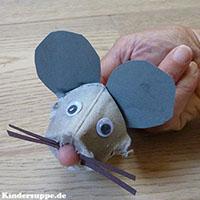 What you need:
Mouse ears pattern
Clean egg carton
Gray craft paper
Black craft paper
Small wiggly eyes
Glue
Scissors
What you do:
Cut out a egg carton cup. Cut out the small circle from the bottom of the cup. (Make sure you don't make it too large - this is where the finger will peek out to make the mouse nose.) Cut the mouse ear shapes out of the gray craft paper and cut two narrow stripes out of black craft paper.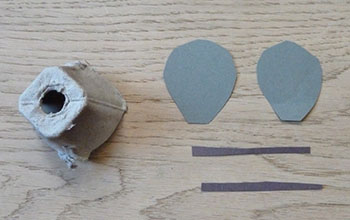 Glue the ears to the back of the egg carton cup.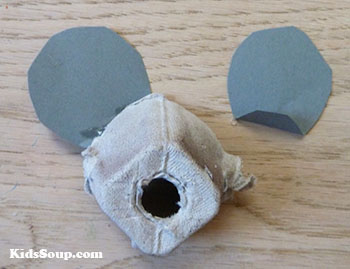 Glue the eyes and whiskers on the cup.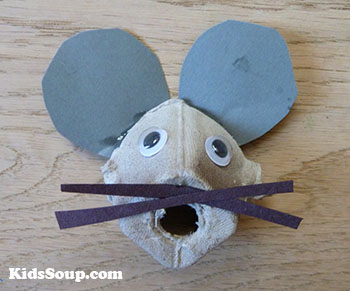 Demonstrate to children how to push their finger inside the hole to play with their puppet.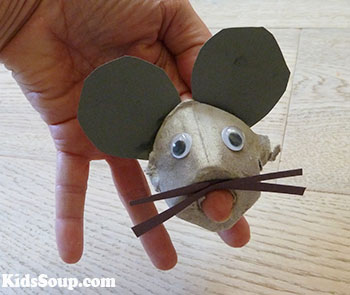 Activity:
Talk about where little mice live and like to hide. Did they ever see a mouse? Invite children to take their mouse outside to find a house for their little mouse.
Little mouse, little mouse - where is your little house?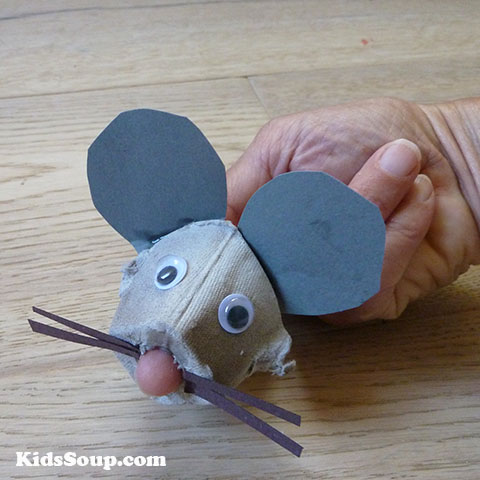 SaveSave
SaveSave