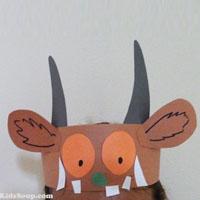 What you need:
Gruffalo Headband pattern
Scissors
Brown, orange, white, green, gray craft paper
Tape and stapler
Glue
Black marker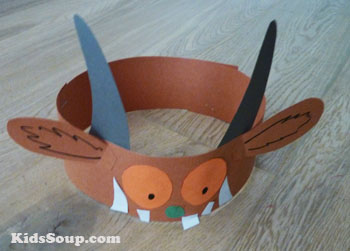 What you do:
Print Gruffalo Headband pattern and trace on to craft paper. Cut out the pieces. For the band, cut out two strips lenghtwise from the brown craft paper.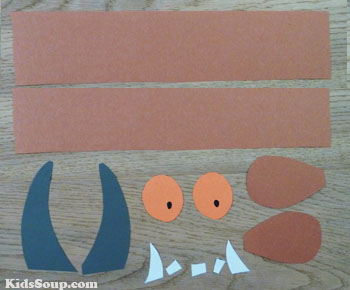 Overlap ends and tape together.
Provide each child with the pieces needed to create the Gruffalo headband. With a pencil, mark the area where the children need to glue their pieces. 
Demonstrate how to glue the horns to the back of the strips.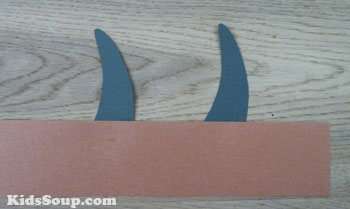 Draw some ear details on the ears, fold a small piece at the bottom of each ear, and glue to the front of the strip.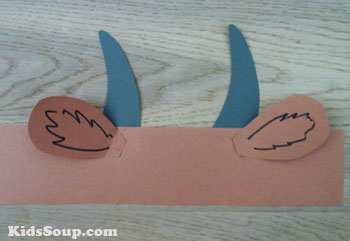 With the black marker, draw an eye on each orange circle. Complete the Gruffalo.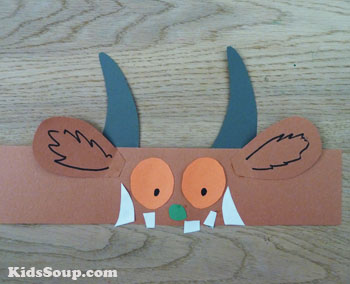 Wrap band around the child's head and staple pieces together.