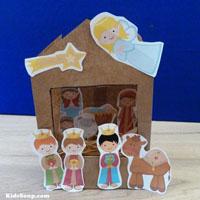 What you need:
Nativity printables
Brown lunch bag or gift bag
Yellow raffia or straw
Glue stick
Scissors
What you do:
Print Nativity printables and cut out.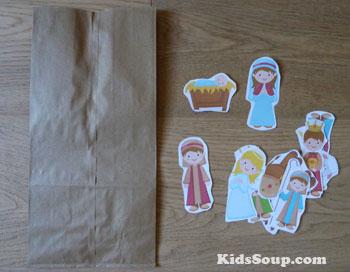 Draw a roof line to the top of the paper bag and cut out.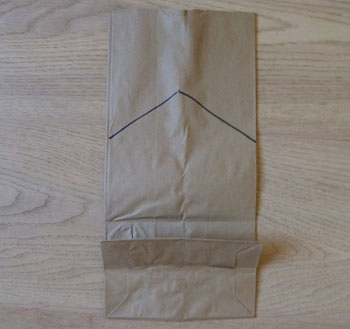 Draw a rectangle as shown on the bag and cut out.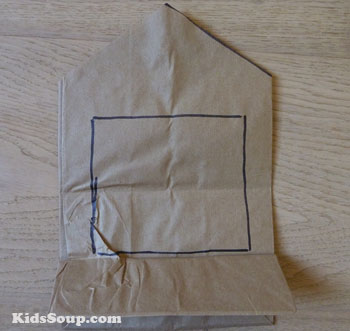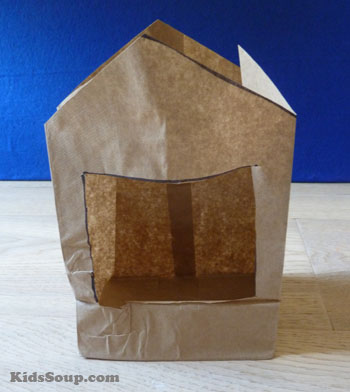 Glue Mary, Joseph, and the infant Jesus in the manger and the little boy with his sheep to the back.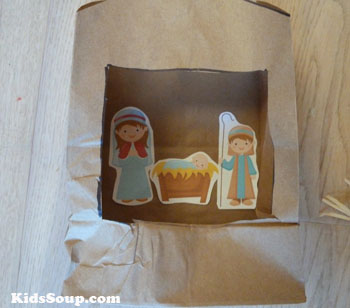 Glue the three kings with the camel, the star, and the angel to the front.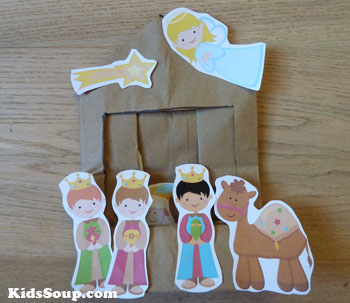 Open the bag and place some raffia or straw to the bottom of the bag.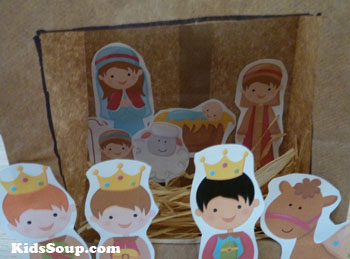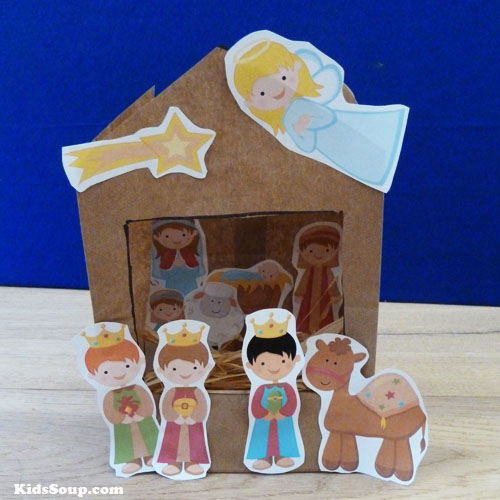 Variation:
Glue craft stick to the back to create puppets. 
SaveSave
SaveSave