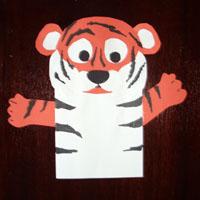 What you need:
White craft paper (or felt)
Orange craft paper (or felt)
Black craft paper (or felt)
Black marker
Scissors
Glue
What you do:
Print tiger pattern, trace onto craft paper, and cut out. Follow instructions to create a tiger puppet.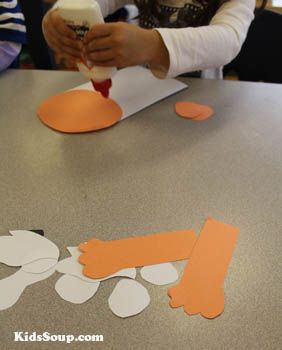 Use directional words while explaining to children how to construct their tiger.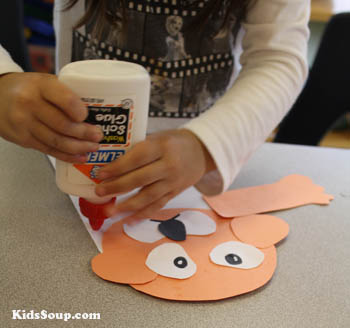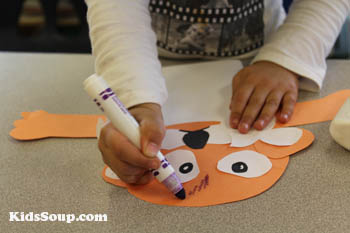 The exact placement of the parts is not as important as being able to understand the prepositional/directional words that are spoken.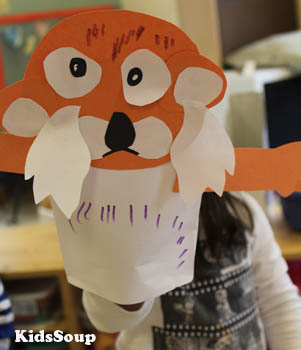 Variation:
Create a tiger art piece. Trace and cut out shapes and glue onto craft paper or use tiger to display on your bulletin board.