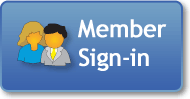 Themes
Seasons
Holidays
Celebrations
Themes


Next New Theme:

January 2015
Alligators



When Saving Time and Money Is Important and Quality Matters!
Music, Instruments Preschool Activities, Crafts, Lessons, and Printables
New February 2012: Music and Instruments Preschool Activities and Crafts.  Welcome to our music theme. Children really get to feel the beat as they explore music through sound, song, instruments, rhymes, literacy, counting, movement, and more. They will listen to, make, and move to music while learning about musical instruments, patterns in music, rhythm, and music as a form of storytelling. So, get out your music-makers and start playing! Samples of our more than 95 music and instruments crafts, activities, crafts, games, songs, rhymes, coloring pages, and printables.
Free Music and Instruments Crafts, Preschool Activities, Rhymes, and Printables
What Our Subscribers Say:
"I just wanted to let you know how much I enjoy your KidsSoup Resource Library Website. I have found so many wonderful activities to enhance my classroom. Everything on your site is so well organized and creative. It makes my job of planning so much easier and gives me more time to focus on what I love to do—teach!"
~Terri Butler

Instruments
Cut out shapes of musical instruments to decorate the wall. Show children real musical instruments and listen to recordings or instruments from the DsoKids website and library's collection. Invite a music teacher or musician to bring instruments and demonstrate the sounds each can make.
The Finger Band
Original Author Unknown
(Tune: All Around the Mulberry Bush)
The finger band has come to town, come to town, come to town;
The finger band has come to town so early in the morning.
This is the way we play the drums, play the drums, play the drums;
(Pretend to play drums.) This is the way we play the drums so early in the morning.
The finger band has gone away, gone away, gone away;
The finger band has gone away so early in the morning
Continue verses by replacing the "drums" with other instruments: flute, trumpet, piano, violin, etc.
Music and Movement

Musical Simon Says

What you need:
2-3 different musical instruments
(bells, drum, pots, etc.)

What you do:
Choos a child to be the "leader." Assign different actions to each instrument. For example, when the leader beats the drum all children need to stomp their feet. Let the leader sit on the floor and place the instruments in front of him/her. The leader plays the instruments and the children need to make the matching movements. Make the game more challenging by adding more instruments and movements.
Name that Tune
Play or sing the beginning of a song or a piece of music that children are familiar with and have heard often. Then, have children take turns guessing the title. Do this with three or four different musical selections at a time throughout the week to build auditory recognition skills.
Boom Bang (Original Author Unknown)

Boom, bang, boom, bang! (clap hands like cymbals)
Rumpety, lumpety, bump! (drum thighs like a drum)
Zoom, zam, zoom, zam! (slide hands back and forth)
Clippety, clappety, clump! (stomp on the floor)
Note: Repeat verse going progressively faster or slower for a fun variation
The Freeze
Let children dance to different selections of music, but explain that when the music suddenly stops, they need to freeze in place until the music beings again. Try using different styles and tempos of music to give children opportunities to move in different ways: slowly, robotically, with animation, like animals, freely, etc.
Instrument Craft
Paper Plate Shakers
What you need:
Paper plates
Kidney beans
Stapler
Crayons
Crepe paper in different colors (optional)
Sequins in different colors (optional)
What you do:
Let children decorate the outsides of two paper plates with crayons. Staple each child's pair of plates together, leaving small openings that can be used to fill the shakers with beans. Once children have added the beans to their shakers, staple shut the small openings. Make sure to place staples close together along the rims of the shakers so that the beans do not fall out. If time allows, let children glue pieces of crepe paper to the edges of their shakers and sequins on one side for added pizzazz and color. Children can use their paper plate shakers during different rhythm or music related activities.
Music and Instruments Books
| | | | | |
| --- | --- | --- | --- | --- |
| | | | | |
| Ah, Music! | I Know a Shy Fellow Who Swallowed a Cello | Zin! Zin! Zin! A Violin (Aladdin Picture Books) | I See a Song (Blue Ribbon Book) | Max Found Two Sticks (Reading Rainbow Books) |
| | | | | |
| Meet the Orchestra | Mole Music (Live Oak Music Makers) | Music, Music for Everyone | The Magic Flute: An Opera by Mozart | Opera Cat |
| | | | | |
| Violet's Music | Sergei Prokofiev's Peter and the Wolf: With a Fully-Orchestrated and Narrated CD | | | |
Music and Instruments CDs