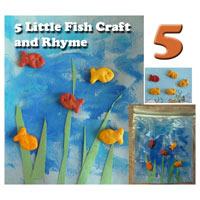 What you need:
Light blue craft paper
Dark and light blue paint
Green craft paper
Plastic storage bag
Goldfish crackers
Glue
Paper plate
What you do:
Place a handful of Goldfish crackers in the middle of the table. Ask children to count and choose five fish. Recite the following rhyme together and instruct children to point to a different fish as the rhyme progresses. At the end of the rhyme, let children grab all five fish.
Five Little Fish
Five little fish are swimming in the sea,
This one said, "In the sea I love to be."
This one said, "The ocean is deep."
This one said, "I'd like to sleep."
This one said, "I'll float and dip."
This one said, "I see a ship."
The fishing boat comes. 
The line goes splash.
All the little fishes swim away in a flash!
Five Little Fish Artwork
Cut light blue paper so that it fits inside the baggy.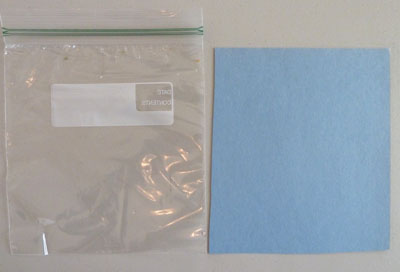 Put some blue paint on a paper plate and let children use their fingers or a paintbrush to cover the light blue paper with paint. Let dry.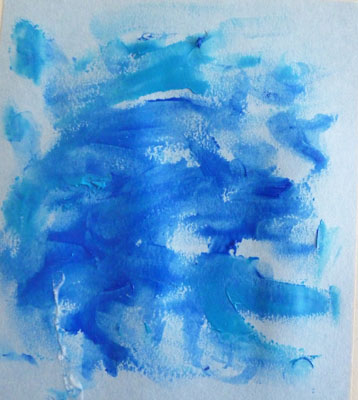 Let children cut seaweed out of green craft paper and glue it to the bottom of the painted paper.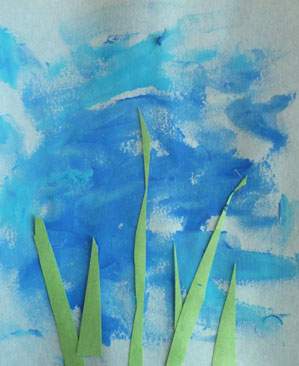 Instruct children to count and choose five fish for their artwork. Let them glue the fish on the paper. Let dry. Ask children to explain to you their choice (I have five fish. Two fish are red and three fish are yellow. I have five fish altogether.).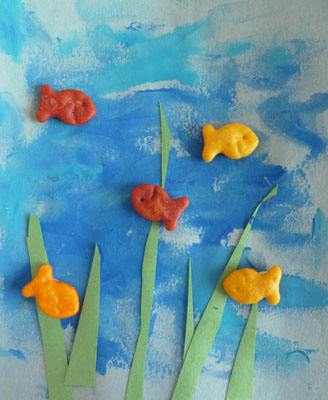 Slide the picture inside the plastic bag.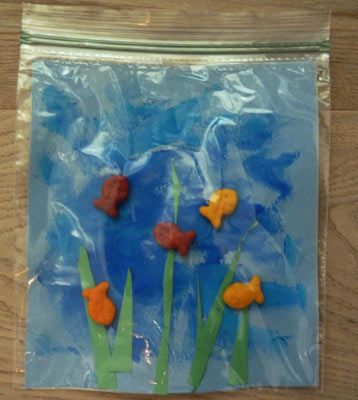 Variation:
5 Fish Sensory Bag
Jenna Rayburn from thespeechroomnews.com made this great fish sensory bag with blue hair gel, a plastic bag, and Swedish gummy fish!