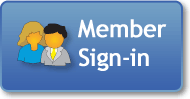 Themes
Seasons
Holidays
Celebrations
Themes


Next New Theme:

January 2015
Alligators



When Saving Time and Money Is Important and Quality Matters!
Chicka Chicka Boom Boom Preschool Activities, Crafts, Lessons, and Printables
New September 2011: Chicka Chicka Boom Boom Preschool Activities and Crafts.  
Chicka Chicka Boom Boom by Bill Martin Jr. and John Archambault sets the tone for this month's theme with its rhythmic, rhyming, rollicking alphabet adventure in a coconut tree. The activities provided draw from the book's rich content to inspire children's natural development of letter concepts, math skills, scientific curiosity, and vocabulary through songs, movement, cooking, games, and more. This is one theme that's just too much fun to miss out on!  
Free Chicka Chicka Boom Boom Crafts, Preschool Activities, Rhymes, and Printables


Alphabet
Crafts, Activities



Chicka Boom
Activities, Craft

Chicka Boom
Song, Movement

Letter Recognition
Activities, Games

Seek 'N" Match
Folder Game

Digraphs ch,sh,th
Folder Game

Coconut Science
Activities

Digraphs ch,sh,th
Booklet


Sounds Activies, Movement

Chicka Boom
Word Wall


What Our Subscribers Say:
"I have really enjoyed all the lessons that I have gotten off of your website. What a great way to discover new things for the kids to do! I have recommended other teachers to your site."
~Heather Murphy
"I want to thank you for this fantastic webpage. I got so many great ideas and it has been a great help in getting great teaching materials for the different
topics."
~Raffaela Schori

Free Chicka Chicka Boom Boom Crafts, Activities, Rhymes, Printables, and Books
Hand Print Coconut Tree
Let children cut out a palm tree trunk out of brown craft paper. Glue onto a sheet of paper. Add some green paint inside a paper plate. Let children press their hand into green paint and make hand prints for the palm tree fronds. Let dry. When dry cut out some circles out of brown craft paper and glue to the palm tree. Add letter stickers to write the children's name climbing up or down the tree.
Science Center
The children explore real coconuts. Let children taste the milk and meat of the coconuts. Let them use pipettes to transfer and measure the milk, and use magnifying glasses to look at the different parts of the coconut.
Chicka Chicka Boom Boom Movement Rhyme and Activity
I look in the mirror and what do I see?
Hand out a mirror to each child. Have them looking in the mirror and pointing to the parts on their face while reciting the rhyme:

"I Spy With My Little Eye" Alphabet Game
Play the "I Spy" game with letters around the room. For example, say, "I spy with my little eye, the letter A." Encourage the children to ask questions in order to figure out which "A" in the room you are spying. Suggest some of the following questions to get the children started:
What color is the "A"?'
Is the "A" at the beginning of a word?
Is the "A" separate from a word?
Is the "A" in the word "Apple"?
Is the "A" on a bulletin board?
Is the "A" in the front of the room?"
Is the "A" by the sink?
Alphabet Books and Chicka Chicka Boom Boom
| | | | | |
| --- | --- | --- | --- | --- |
| | | | | |
| Achoo! Bang! Crash! The Noisy Alphabet | Chicka Chicka Boom Boom: Anniversary Edition | Dr. Seuss's ABC: An Amazing Alphabet Book! | Every Time I Climb a Tree | The Listening Walk |