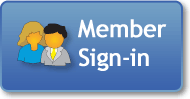 Monthly Newsletter
Twiggle Magazine


Themes
Seasons
Holidays
Celebrations
Themes

Next New Theme:

KidsSoup Newsletter


When Saving Time and Money Is Important and Quality Matters!
KidsSoup Member Testimonials
Read what our members are saying:
Read more Reviews and Testimonials
"I just wanted to let you know that this is one of the best sites that I have found! I am a teacher in a multi-needs classroom and use the activities on the KidsSoup resource library site for many of my units. There is something for everyone, of every skill level, and the activites are easily adaptable for each skill level as well. I love the colourful printables and always laminate them for future use. I have recommended this site to many of my other teacher friends, and have received many compliments on the art activities that we have done from the KidsSoup site. Standing ovation kidssoup.com! I am excited for upcoming topics!"
~Michelle Guerriero , Multi-Needs Teacher
"I just wanted to let you know how much I enjoy your KidsSoup Resource Library Website. I have found so many wonderful activities to enhance my classroom. Everything on your site is so well organized and creative. It makes my job of planning so much easier and gives me more time to focus on what I love to do—teach!"
~Terri Butler, Teacher
I work with First Chance for Children and we work with several high risk preschools to enhance literacy skills of children. We are currently working with a federal Early Reading First Grant and your materials compliment our Emerging Language and Literacy curriculum very well. Your site is great, and very helpful.
~Barbie Reid, Home Literacy Mentor
I want to thank you truly for this web site. I am getting more than my moneys worth. I teach Preschool at Westminster Presbyterian Christian Academy and your activites, crafts, word wall, etc. all helps me add that extra that would put me over what maybe expected for our units of study. I just wanted to tell you again thank you.
~Mary D. Corbin , Preschool Teacher
Just a great BIG thanks for having great print outs and activities for pre-k children. All your things are great and I continually use them and I will continue to subscribe to your website as long as I teach preschool! You guys are AWESOME!
~Lori Armstrong, celebrating 9 years as a preschool teacher 
I have truly loved the site. I've been teaching in my family day care home for 23 years. I've got loads of books and ideas, but I'm always looking for new and interesting ones. I work with children who are learning to hold a crayon and play in pudding and others ( age 5) who can read at a second grade level. So the many levels I teach takes a huge variety of ideas. This is my second year as a member. I thank you for your work in putting this site together. Keep up the good work.
~ Barb Hose
Dear Kids Soup,
As a home daycare provider and mother of 3 I wanted to Thank You for providing a site that is so easy to use and chock full of ideas. There is always educational and easy crafts, activities and games available for such a wide variety of themes on your site. I was so happy to have found a site that offers everything that I needed in one place without spending time searching all over the internet. My search has ended, KidsSoup is my website for all of my daycare planning activities.
Thank you again for making a busy home daycare providers job a little easier!
~ Annette, Ontario
I just wanted to drop you a line to let you know how much I appreciate your site. I am a teacher who has taken an extended leave from my job to stay at home with my two girls (ages 3 and 1 1/2). Your site has opened up a fun and interesting world to us as we stay home together. I appreciate the quality of the materials as well as the variety available. I love the theme idea and was doing it on my own before I found your site. Now I get the theme ideas from you and just roll with the ideas you put forward. We joined as a member because I wanted full access to the materials. The price is definitely not too expensive for the materials you provide. Keep up the great effort!"
~Sheila, Mother
"First let me say, I love the KidsSoup membership. I have not found anything else that compares to this. Thank you for doing the work of having the materials organized and in color. It saves me a lot of time and it's so much easier—just print, laminate, cut, and go." 
~Melissa Mize
"I just wanted to let you folks know that I'm really enjoying my membership to your wonderful site! I use these activities and games daily with my Kindergarten class and even had to purchase a colour laser printer to keep up with my printing demands! The games and resources are "top quality" and much better than anything else I've seen online. Keep up the awesome work!"

~Stacy Wheeler (Kindergarten Teacher) Canada
I am homeschooling 2 preschoolers and a friend suggested your website to me. My kids absolutely love the worksheets and activities. Becoming a member saved me hours of research spent on the computer looking for just the right material!
~Therese, Homeschool
"I think it's great to have such a wide variety of themed crafts, activities, and worksheets. It really helps and saves me time preparing for my preschool and to find great materials for each learning center. The member site is great and really easy to move through the website. It's so convenient just to be able to pick and choose which activitiy I want to print out."
~Susan, Preschool Teacher
"The KidsSoup member site is the best thing that has come into my daycare. The time it saves me each month and the new ideas it provides are invaluable! Since becoming a member, my job has become 100% easier. I just can't believe how easy it is to implement and how well organized your resources are."
~Sandy, Daycare Provider
"What a great site and for what a price! My children enjoy all the crafts and activities so much. It's a thrill to watch them learn. Thanks for such professional and high quality learning resources."
~Jennie, Mother (Ages 3, 7)
I just wanted to let you know that I still love your site and now that I have a new grand child reaching the pre-school age I'm sure your site will be a favorite for me to use while he comes over for his "weekly grandma visits."Looking forward to joining your list of members and filling our time with education and fun.

~Grace, Grandmother
I recently renewed my subscription and wanted to let you know that I just LOVE the website and THANK YOU for alllll the work and ideas you put into the website! It has proven to be invaluable to me and my students! :)
~Joni B., Teacher
As a Speech-Language Pathologist, I'm always looking for creative games and activities appropriate for my preschool students. I am thrilled to have found your site. The activities are so original and fun. I love the cute, kid-friendly illustrations too. Many thanks!
~Debbie H., Speech-Language Pathologist
Read more Reviews and Testimonials