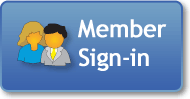 Themes
Seasons
Holidays
Celebrations
Themes

Next New Theme:

January 2015
Alligators


When Saving Time and Money Is Important and Quality Matters!
All About Me Crafts, All About Me Preschool Activities, Crafts, Lessons, and Printables
All About Me Preschool Activities and Crafts.  
The theme, All About Me, provides children with the opportunity to answer the all-important question "Who Am I?" Many of the completed activities can be bound into books for each child when the theme comes to its conclusion. The following pages can be included: Self-Portrait, Facts About Me, My Opinions, Me Poem, My Hands Can, and Me Recipe. So, get out the pencils, crayons, music, and games and give each child a platform for showing the world his or her special self.
Free All About Me Crafts, Preschool Activities, Rhymes, and Printables

All About Me
Crafts, Activities


Facts about Me
Lesson and Booklet

I'm Special
Crafts, Activities

Body Parts
Game

My Body Parts
Felt Rhyme

Names
Crafts, Activities

Birthday Candles
Number Book

I Can Be Me
Story Book

My Body Parts
Word Wall


What Our Subscribers Say:
"I just wanted to let you know how much I enjoy your KidsSoup Resource Library Website. I have found so many wonderful activities to enhance my classroom. Everything on your site is so well organized and creative. It makes my job of planning so much easier and gives me more time to focus on what I love to do—teach!"
~Terri Butler


Free All About Me Crafts, Activities, Rhymes, Printables, and All About Me Books
Life-Size Me
What you need:
Butcher paper
Washable black markers
Crayons
Scissors
Glue
Yarn
Fabric and paper scraps
Buttons
What you do:
Trace each child's outline with washable black markers on large pieces of butcher paper. Then, let each child cut out his or her outline and decorate it with crayons, yarn, fabric scraps, paper scraps, and any other collage items available. Arrange the completes life-size portraits around the room. If desired, they can be arranged together with a personal timeline for each child.
All About Me Movement Rhyme and Activity
I look in the mirror and what do I see?
Hand out a mirror to each child. Have them looking in the mirror and pointing to the parts on their face while reciting the rhyme:

My Special Face
Adapted by Jolanda Garcia
When I look in a mirror I see my face,
And all of its parts are in their place.
I see two little ears and one little nose,
I see two little eyes and one little mouth.
When I look in the mirror, what do I see?
A wonderful and special me! (Give yourself a hug!)
Matching Game:
Make pictures of each child in your class and print out two copies of each picture. Glue the pictures onto index cards to make a matching game with pictures of the faces of the children in your group.
I'm Special!
Read the book:I Like Myself!
Have preschoolers share all of the things that they like about themselves with the class.
Recite the following rhyme to children:
I'm Glad I'm Me
Original Author Unknown
No one looks the way I do.
I have noticed that is true!
No one walks the way I walk.
No one talks the way I talk.
No one plays the way I play.
No one says the things I say.
I am special!
I am ME!
There's no on else I'd rather be!
I Am Special Because
Have children sit in a circle while you play music. Children should pass a bean bag around the circle as the music plays. When the music stops, the child holding the bag gets to stand up and tell something special about himself/herself using the phrase, "I am special because . . . ." Make sure each child has a turn over the duration of the theme.
All About Me Books
| | | | | |
| --- | --- | --- | --- | --- |
| | | | | |
| I Like Myself! | Here Are My Hands | I Can Do It Myself! | I'm Gonna Like Me: Letting Off a Little Self-Esteem | I'm Growing! (Let's-Read-and-Find-Out Science 1) |
| | | | | |
| I'm as Quick as a Cricket | Incredible Me! | The Mixed-Up Chameleon | | |